Out of Our Teens, Into Our Twenties!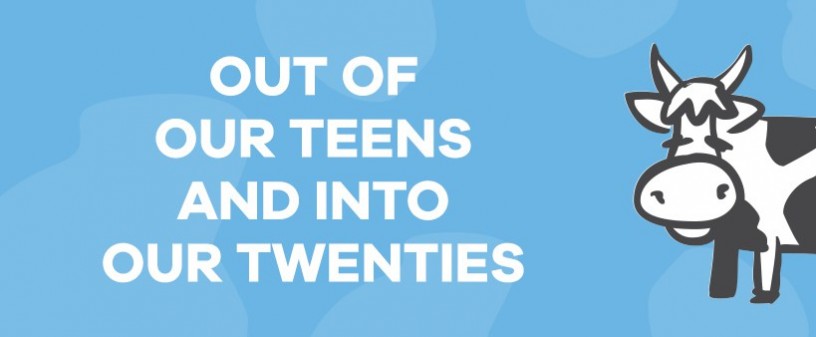 It all began in the '90s. Things definitely were loud, right? That's when music took a giant leap forward culturally. New movements were made around the world, and the young people of this said decade used their new best friend technology – the web to helps spread this noise.
Some say it was the last great decade, but to The Cow it was the beginning of greatness because it was when we met you.
We live in the middle of rural Pennsylvania where cows graze and moo the day away. We began with one pure principle: produce good, quality products and provide unparalleled customer service.
20 years ago, we started with one man answering every phone call. Now we have an entire team of experts to help you
We started with every purchase being delivered and now UPS may deliver your order, but we are still high-touch. Every phone call is answered by real people; people who care and who can coach you through your soundproofing and acoustic needs.
We've learned a lot over the last 20 years. A lot about the acoustic industry and more importantly a lot about our customers, our herd.  Our goal is how we can connect the two.  We understand that soundproofing is complicated; we aim to make it simple, for the contractor and the DIY'er alike through educating and interacting.
Today, as we've transitioned out of our teens into our twenties we take the same approach to service that we always have – our customers come first, our products are of highest quality and we are serious about keeping both things that way. Ourselves? We don't take nearly as seriously…so we invite you to join us as we celebrate our 20th birthday!