When Sound Isn't Amusing. Acoustics in the Entertainment Industry.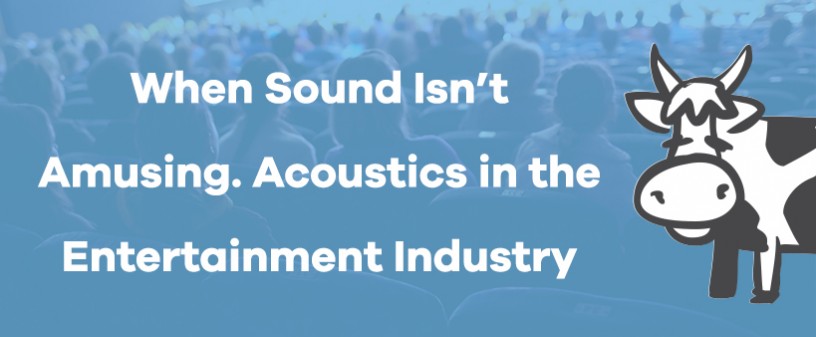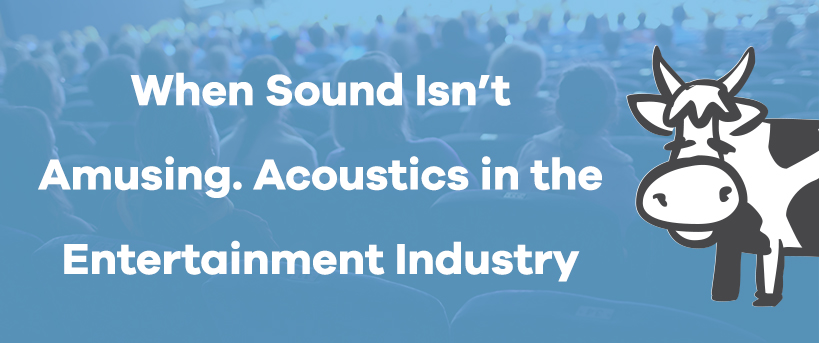 One of the biggest deterrents to going out to the big screen and its luxurious surround sound is being surrounded by sound from an adjacent theater and its featured film. One that is not in sync or rhythm with the one you paid to watch. No popcorn or boxed candy can compensate for the disappoint for that.
 If you've ever encountered this on a repeated basis, you eventually stop patronizing the establishment and may even forewarn others from watching films there as well. Boycotting your local cinema just because you miss a few lines or catch a few extra ones from one you didn't pay for? That seems extreme, does it not? But sensory overload from hearing not one but two movies can actually cause serious side effects. Not only does it cause discomfort and interrupt one's ability to focus and concentrate, this can be harmful to people with certain disorders such as Post-traumatic stress disorder (PTSD), Autistic Spectrum Disorders and Schizophrenia to name a few. In addition, when one or more of your senses – in this case, your hearing – is overwhelmed with too much sound, it can if continually exposed to overstimulation of sound lead to hearing loss.
The sound from multiple sources – in this case, multiple theater screens, drastically impacts the quality of your life. Both from an entertainment standpoint and from a lifestyle angle.
Not only can you encounter this problem in the theater but he same goes for venues for live performances and sound recording studios pose a similar issue. Recording studios depend on state of the art design that mutes any outside interference for their clients.
The solution may not always be without interference and can take timely execution, but the products and expert advice can be acquired from one place. Soundproof Cow.
At Soundproof Cow, a division of American Micro Industries, we specialize in acoustic and soundproofing products for work and home life. With professionals that are conversant in acoustic engineering, they are able to give you the proper estimates and appropriate product suggestions. By explaining what your problem is in whatever entertainment industry capacity you have, they can help you find a resolution that will fit your budget, schedule and location.
Soundproofing can enhance the entire ambiance you want to create. Don't let another day or even go by with unsatisfied customers and clients. Call the Cow to find out how you can elevate your music hall, sports complex, art gallery or wherever you need to wow with sound not scare with noise.
What people in your profession have purchased: 
 SOUNDPROOFING BARRIERS
Soundproof barriers use composite layers of vinyl foam or fiberglass to block, dampen and deflect sound energy and vibration. They are often flexible and equipped with a peel-and-stick adhesive that makes them incredibly easy to install around pipes or on top of drywall. If you're looking for a soundproofing material to prevent common noise like conversation, television or stereo sound from entering and leaving spaces, vinyl sound barriers are one of our most popular entry-level options.
SOUNDPROOFING INSULATION
Made of densely packed non-irritating cotton fibers, our internal/external sound insulation materials fit snugly between wood and metal studs and require no special tools for installation — only a utility knife, a tape measure and a vapor barrier if the material is to be installed on external walls. This product is ideal for home theater owners, broadcast recording studios, cafeterias, churches or anyone wanting a space that feels warmer in the winter, cooler in the summer and quieter all year round.
SOUND ISOLATION SYSTEMS
Sound isolations systems are perfect for home/commercial theaters, recording studios, classrooms and conference rooms.