Home-field advantage is a big deal in the NFL. The home team's crowd — often called the 12th man — can make a difference with deafening noise during the opposing team's drives before simmering down for their local team to communicate clearly.
Here are the ten loudest NFL stadiums that fluster quarterbacks and coaches.
8. Heinz Field, Pittsburgh — Steelers
There's nothing quite like the rumble of a troupe of yinzers on a Gameday afternoon. Opposing teams beware —  Heinz Field is one clamorous place to play.
7. U.S. Bank Stadium, Minneapolis — Vikings
U.S. Bank Stadium is one of the league's newer venues, and the crowd brings heaps of enthusiasm. It's always hard to get a call in when facing the Vikings in their house.
6. Lucas Oil Stadium, Indianapolis — Colts
The indoor stadium in downtown Indianapolis houses some of the NFL's wildest fans. Whether it's Peyton Manning, Carson Wentz or someone new at the helm, Colts fans are always loud.
5. State Farm Stadium, Glendale — Cardinals
State Farm Stadium is always rocking for the Cardinals, especially now that Kyler Murray is in town. It's no surprise that opposing teams committed 167 false starts there between 2006 and 2018 — the most in that period.
4. Lambeau Field, Green Bay — Packers
You've already got so much working against you when you step into Lambeau Field. The weather is chilling, the quarterbacks are ice cold and the crowd noise will freeze you in your tracks. Aaron Rodgers will tell you — there's no immunization against Cheeseheads.
3. Mercedes Benz Superdome, New Orleans — Saints
A dome can amplify crowd noise, especially when New Orleans fans are involved. The Superdome fans constantly reach for the Guinness world record for sporting stadiums to solidify their place as one of the NFL's loudest stadiums.
2. CenturyLink Field, Seattle — Seahawks
CenturyLink Field is constructed to contain noise, and it was long considered the loudest NFL stadium. Fans set the decibel record at 137.6 during the 2013 season, which would stand until our number-one selection cranked it up even more.
1. Arrowhead Stadium, Kansas City — Chiefs
The Chiefs are one of the NFL's top teams, and their fans will let you know. Arrowhead set the record at 142.2 decibels in 2014, and it's consistently been the loudest place to play ever since.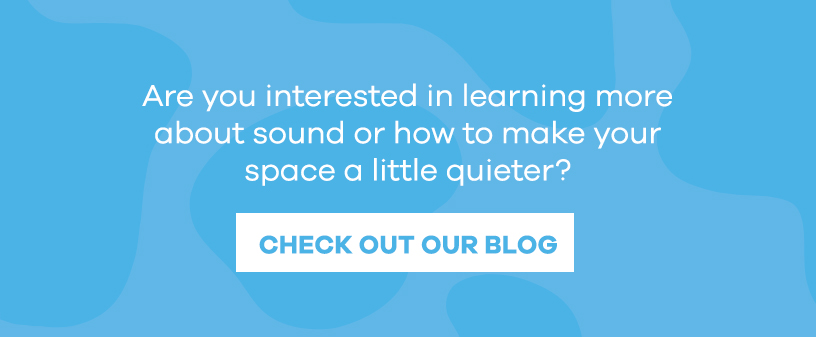 Learn More About Soundproofing
Are you interested in learning more about sound or how to make your space a little quieter? Check out the Soundproof Cow blog for all kinds of facts and tips.