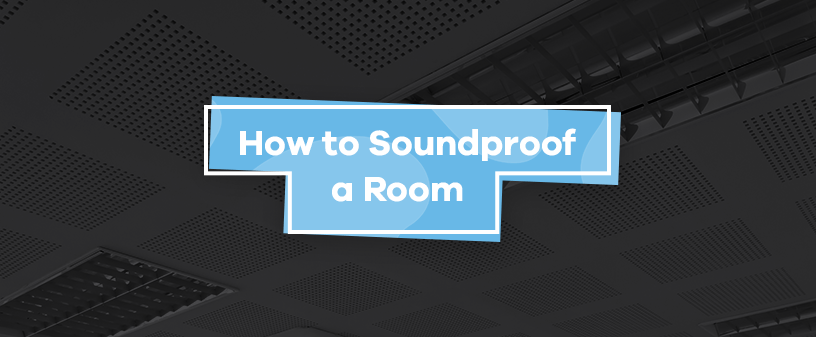 What Should I Know About Soundproofing a Room?
At Soundproof Cow, we think it's essential for your rooms to work well with your daily routine. To soundproof a room, you'll want to follow these general steps:
1

Determine whether you're adding soundproofing to new or existing construction. Both are possible, but installing soundproofing in new buildings is more effective.

2

Soundproofing materials vary for the floor, walls, ceiling or doors. We'll outline the best materials to use in the steps outlined later in this post.

3

Install the soundproofing materials in the room. Soundproof Cow supplies DIY soundproofing solutions, so installation is a breeze.

4

Monitor sound levels and make adjustments as necessary. Placing soundproof materials like acoustic panels, should be strategic to absorb the right amount of sound waves.
Soundproofing is easier than you might think! We'll go more in-depth with our explanation of soundproofing in the following sections.

Before we break down soundproofing methods room by room, figure out your problem spots. Are the walls thin? Are the floors echoing? Is a significant amount of noise escaping through the door? Are you absorbing or deflecting sound? Your answer to these questions determines what solutions will work best for you.
Get Started with our Room Soundproofing Products:
Soundproof Any Area of a Room
At Soundproof Cow, we have the soundproofing products you need. And, we offer high-quality products at affordable prices. When you use our soundproofing products, you can create the soundproofed environment you've been looking for — all without breaking the bank.

The times I talked with you on the telephone and corresponded through email you have been very helpful and efficient. I would highly recommend Soundproofcow.com to anyone!
- S. Cimino