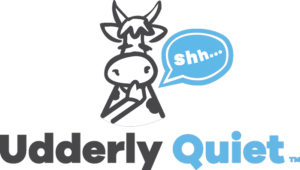 If You Don't Want to Hear It, Let Soundproof Acoustic Foam Silence It
The right acoustic foam soundproofing can make the difference between a good recording and a great one. Soundproof Cow understands this concept, which is why we offer all different types of sound dampening insulation solutions for different acoustic foam applications. We carry multiple styles and sizes of acoustic foam from top brands like Udderly Quiet™.
Most commonly associated with soundproofing a recording studio, soundproof acoustic foam is designed to absorb sound and improve the acoustics of any space, no matter if it's a studio or your house. Acoustic Foam is perfect for: Recording studios, broadcast studios, theaters auditoriums, band rooms, gymnasiums, homes, offices, conference rooms and equipment rooms. If you're looking for soundproof foam that's a little more low-profile, be sure to check out our Acoustic Foam section for fabric-wrapped foam, foam panels and fire-rated foam panels.

Learn More About Soundproofing Foam