Bass Wedge Acoustic Foam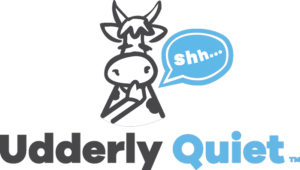 Dropping the bass shouldn't mean turning the sound off. Soundproof Cow studio wedge foam is designed to reduce low frequency reverberations and improve the overall sound quality of any room. Use them in professional or home recording studio environments, home theater rooms, or anywhere else where a superior listening experience is required.
BUY NOW

Udderly Quiet™ Bass Wedge 8″ Charcoal (Case of 16)

Udderly Quiet™ Bass Wedge Acoustic Foam was originally designed to reduce low frequency reverberation within recording studio and anechoic chamber environments, however, it will improve the

Udderly Quiet™ Bass Wedge 8" Charcoal (Case of 16) There's nothing more enjoyable than cranking up some sweet melodic tunes. You love music — when you get to choose the song in question. You can enjoy a fine tune every now and again but your musical selection is as unique and individualistic as you. Just because you take pleasure in hearing a symphonic orchestra compilation doesn't mean you want to . . .

LEARN MORE
Product Details
The Udderly Quiet™ line of products includes high quality wedge foam for use in home and studio applications. Our product features a deep V-cut pattern that traps bass frequencies while adding unique architectural interest. Adding to this, we offer our wedge foams in several different color options.
Our product is made from professional-grade polyurethane foam that is designed to provide a lifetime of protection against rips, tears and dents. Installation is easy using PL® Premium Construction Adhesive or a similar product — no special tools are required. Mount our product vertically or horizontally to meet your specific sound needs.
For detailed specifications and more information about the benefits of using wedge foam in your studio or home theater room, visit individual product pages or contact a Soundproof Cow representative directly.
Shop Online With Soundproof Cow
We are the only place online to sell the Udderly Quiet™ bass wedge, our exclusive studio-grade wedge foam product. Cutting out the middleman and selling direct to our customers allows us to offer low pricing without compromising product quality. As a result, with Udderly Quiet™ wedge foam, soundproofing a room or recording studio in order to absorb low frequency noise, like bass, is easy and affordable.
Why Use Wedge Foam?
Long low frequency sound waves are common sources of noise in untreated rooms. Flat walls and corners have a tendency to reflect frequencies below 300 Hz, creating unwanted resonances and other unpleasant acoustic phenomena. Simply adding a set of acoustic foam wedges in the corner of your room can make a noticeable improvement in overall sound. If you're looking for a simple and cost-effective way to acoustically treat a room, bass wedge foams offer some of the best value for your dollar.
Product Options
Soundproof Cow's bass wedge acoustic foam comes in a variety of different thicknesses and colors. Acoustical wedge foam is sold in 6" or 8", and comes in charcoal, aqua and pumpkin so you can customize the look and feel of the sound absorption materials you need to create the best acoustical environment imaginable. Our products are sold in convenient packs of 16 or 24, making it easy and affordable to treat an entire room.
If you have any questions about how to sound proof a room with bass wedge acoustic foam, contact us by email or phone, and get the right solutions to all your acoustical foam questions fast.