How Do Soundproofing Materials Work?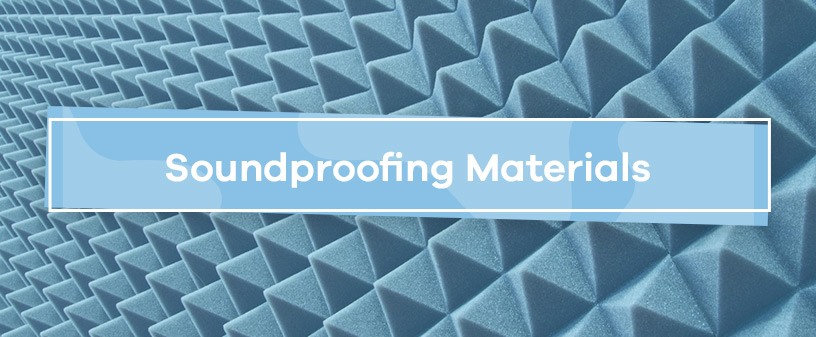 To understand how soundproofing works, you first need to know how sound waves work. When an object vibrates, it sets the air around it in motion. So, when a stereo makes a sound, it pushes the air onward, and you hear it when it reaches your eardrum and causes your eardrum to vibrate.
All sound must eventually be absorbed by something. When sound is absorbed, it turns into heat energy. Sound-absorbing materials absorb sound waves and make them disappear faster. When an object, like a wall, reflects sound, it causes an echo. This is because sound can bounce off of hard surfaces rather than sink into an absorbent material.
Soundproofing materials, on the other hand, help prevent the transmission of sound between rooms by blocking sound. The sound transmission class (STC) is used to measure the ability of a material to block sound, whereas the noise reduction coefficient(NRC) measures the average of absorption at certain frequencies.

Generally, materials with greater mass block sound better than lighter materials. Because sound can travel around barriers, sound blocking involves filling cracks, holes or gaps where sound can escape or adding mass. Soundproofing materials, in general, work to control noise by preventing it from entering or exiting a room.