Fire Rated Acoustic Foam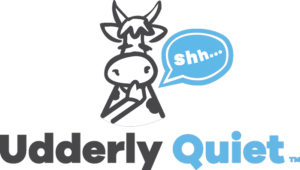 Soundproof Cow sells a comprehensive lineup of Class A fire rated acoustic foam. Class A — known as Class 1 in some areas — comprises products with the highest level of fire protection available. Building materials that are Class A rated must score between 0 and 25 on a flame spread test — a measure of how rapidly flames spread across their surface. Lower test scores mean better fire resistance.
Our fire rated acoustic foam products are perfect for educational facilities, medical facilities, clean rooms, computer rooms, recording studios, auditoriums, theaters, gun ranges, warehousing facilities, industrial facilities and other environments where superior fire protection is required. They are approved for use in many parts of the country where local building codes prohibit conventional sound deadening materials. However, you should always check local requirements before making a purchase.
Our Products
Our fire rated acoustic foam delivers the excellent sound deadening properties you expect from Soundproof Cow. For these products, we use a fire-resistant open cell acoustic melamine that is heat resistant to 482˚F and able to withstand constant temperatures up to 320˚F. Available products include:
Visit individual product pages to view detailed specifications about any of our fire resistant acoustic foam materials. We also offer a range of conventional polyurethane foam products that can be used in spaces where fire resistance isn't an issue. Keep browsing our website or contact a representative for more information.