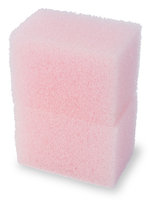 Anti-Static Polyethylene Foam
Our pink anti-static polyethylene foam is designed to cushion and transport fragile and hazardous items.
Anti-Static Polyethylene foam is used in electronics packaging and shipping cartons where ESD is a problem. The PE foam allows fragile and hazardous items to be packaged without having the concerns of static discharge or sudden shock to break components.
The material is 1.7lb density and great for light to medium weight articles. It's also available in larger sheet stock, different thicknesses, and a 2.2lb density.
Read More
$54.10 – $117.54
Do you have questions about this product?
Call Us
Anti-Static Polyethylene (PE) Foam
Transporting and shipping fragile or hazardous items can be a challenge. Worrying about your items getting damaged or experiencing static reactions can undoubtedly make the entire experience stressful.
Items such as sensitive electronic products and parts specifically need to be cushioned with materials that deliver anti-static properties to ensure that they are protected while being handled, shipped and delivered. Anti-static polyethylene foam offers the cushion and protection you need to confidently transport fragile and hazardous items.
Why Choose Anti-Static Polyethylene Foam?
Polyethylene foam is a type of closed-cell foam. Unlike open-cell foam, its resilient and rigid construction allows it to reduce the impact of vibrations and shocks. This feature is beneficial for automotive parts and electronics in which any electrical charge or electrostatic shock can easily damage sensitive components.
Anti-static PE foam offers other benefits during shipping too, such as:
Protection against mildew, mold and water damage
A barrier and buoyancy component
Cushioning for your items and any surrounding items
Insulation properties
Because of how strong yet versatile this pink foam is, you'll find that it can be used for shipping a wide range of special care, sensitive and hazardous items.
Ship Your Items Safely and Confidently With Soundproof Cow
At Soundproof Cow, our 1.7-pound dense anti-static polyethylene foam comes in various dimensions. If necessary, it can also be cut to create a custom fit for any size or shape light- to medium-weight products you need to ship.
We are proud to offer the highest-quality materials designed to solve all your shipping concerns, so make the right decision when you ship sensitive items. Order our anti-static polyethylene foam today and keep your items safe and static-free — even on long journeys.
Contact us today if you have any questions! We look forward to providing you with tailored solutions and quality customer service.
Customer Reviews
The times I talked with you on the telephone and corresponded through email you have been very helpful and efficient. I would highly recommend Soundproofcow.com to anyone!
– S. Cimino, PA
I have emailed a lot of different manufactures and I have to say your customer service is head and shoulders above all of them. I emailed your company at about 9pm my time and when I woke up the next morning you had already answered my question and then the follow up was a few hours later. I am impressed. Thanks a lot for the quick turn around!
– E. Gustafson, NV
I just wanted to send a quick thank you for your rapid response and helpfulness. I very much appreciated it. You have been responsive in every way all through the process. It has been a pleasure doing business with you and your company.
– T. Alexander, CA
I just wanted to let you know that in the end, sealing the air spaces on this door worked just fine and took care of the problem.
I really appreciate you taking so much time to share your expertise with me, and in particular recommending I try the simpler solution before investing in more expensive noise barriers. That is a big credit to you and your business.
– Mike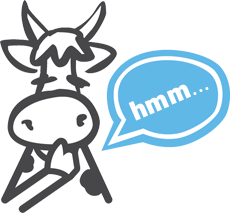 Need a Quote Quickly?
If you need a quote quickly and would rather talk to a warm body, then dial 1-866-949-9269. No pushy sales guys…promise.
Call Us: 1-866-949-9269
Contact Us
NEWSLETTER SIGNUP
Join the Herd
Get soundproofing tid bits and be the first to know about our special sales.
Subscribe Form - (Full Version)