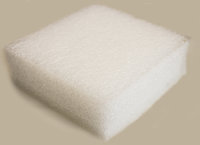 Polyethylene Foam – 2x2x4
Polyethylene foam is a protective, cost-effective material that's great for safely packaging fragile items. Soundproof Cow's 2x2x4 polyethylene foam creates a rigid structure that adds volume to a package and limits the contents' range of motion. These lightweight foam sheets are ideal for case inserts, shipping trays, custom-insulated containers or any other shipping vessel.
Polyethylene foam from Soundproof Cow resists liquids and holds its structural integrity through wear and tear, ensuring a parcel's safety during its entire trip. With a 1.7-pound density, the 2x2x4 size will handle light- to medium-weight shipments. Order polyethylene foam from Soundproof Cow today!
$102.26 – $112.85
Hop into Moovalous Savings for Easter

10% off

All Materials
Do you have questions about this product?
Call Us
Polyethylene Foam 2x2x4
From ornaments to electronics, delicate items can be a challenge to ship. Fortunately, the process doesn't have to be stressful anymore. A wide variety of packaging options are available today — the key is finding and using the best one based on your needs.
One of the best solutions for shipping delicate items is polyethylene foam. With this foam, you can confidently expect that your item will arrive at its final designation safe and secure inside your packaging.
What Is Polyethylene Shipping Foam?
Unlike open cell foam, polyethylene is a closed cell type of foam, which means the cells inside are pressed up against one another. This structure creates a rigid and resilient material that can be used for padding fragile items and lining the containers of shipping packages.
What Can Polyethylene Foam Sheets Be Used For?
Polyethylene foam sheets can be used to ship items that require extra cushioning while being handled, shipped and delivered. It's a versatile foam that has been used over the years to minimize vibration and deliver shock-absorbing properties.
Benefits of Shipping With Polyethylene Foam
In addition to its protective qualities, polyethylene also resists liquids such as water and grease. Because of how resilient and durable it is, it won't rip or rot during transit. It's strong enough to be reused multiple times throughout its long lifespan. Best of all, it's lightweight and affordable, so you won't have to worry about losing any profit when you ship sensitive items.
Prevent Shipping Mishaps With Polyethylene Shipping Foam From Soundproof Cow
To ensure that your valuables stay protected, order your polyethylene foam from Soundproof Cow today. We offer a 2x2x4 size that can easily handle light- to medium-weight items.
This foam sheet, which has a 1.7-pound density, can be easily cut and shaped into different forms based on what you're shipping. Have any questions about our packing sheets? Just contact us today!
Customer Reviews
The times I talked with you on the telephone and corresponded through email you have been very helpful and efficient. I would highly recommend Soundproofcow.com to anyone!
– S. Cimino, PA
I have emailed a lot of different manufactures and I have to say your customer service is head and shoulders above all of them. I emailed your company at about 9pm my time and when I woke up the next morning you had already answered my question and then the follow up was a few hours later. I am impressed. Thanks a lot for the quick turn around!
– E. Gustafson, NV
I just wanted to send a quick thank you for your rapid response and helpfulness. I very much appreciated it. You have been responsive in every way all through the process. It has been a pleasure doing business with you and your company.
– T. Alexander, CA
I just wanted to let you know that in the end, sealing the air spaces on this door worked just fine and took care of the problem.
I really appreciate you taking so much time to share your expertise with me, and in particular recommending I try the simpler solution before investing in more expensive noise barriers. That is a big credit to you and your business.
– Mike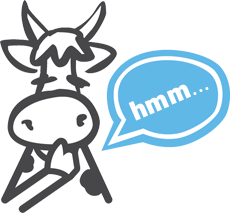 Need a Quote Quickly?
If you need a quote quickly and would rather talk to a warm body, then dial 1-866-949-9269. No pushy sales guys…promise.
Call Us: 1-866-949-9269
Contact Us