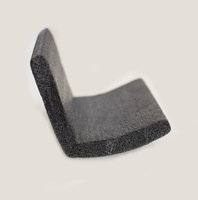 Regular Duty Corner Padding
This corner padding foam is a great way to make sharp edges, posts, or low-hanging beams much less dangerous.
Regular Duty Corner Padding is made to fit virtually any horizontal or vertical edge or pole. It's sold in 72 in. stock that can be easily cut to any length using a utility knife.
Read More
$1,273.25
10000 in stock
Black Friday/Cyber Monday Sale 10% Off All Materials
Do you have questions about this product?
Call Us
Sharp corners on tables, desks, equipment and structural beams are unforgiving. We've all had the misfortune of walking into something we didn't see, resulting in bruises, scrapes and punctures on the skin. The problem only gets worse when the person at risk is a toddler or a customer.
Here at Soundproof Cow, we offer regular-duty corner padding to create bumpers on sharp objects in your residential or commercial space. Protect your immediate family, visitors and personal belongings from the unexpected. Our corner protectors are soft to the touch and easy to fasten to a variety of surfaces, including  wood, steel, plastic and glass.
About Regular-Duty Corner Padding Solutions
Soundproof Cow's regular corner protectors are designed for home and business owners. This American-made extruded foam attaches to horizontal and vertically mounted building materials using adhesive sprays. Cover up sharp indoor corners with orders available in 72-inch stock.
Regular foam corner protectors come in black for a safety solution that looks clean and professional. Get a 90-piece case with all protectors available in 2-inch sizes for versatility. Our regular-duty corner padding is geared toward DIY enthusiasts, contractors and engineers in need of a fast-acting safety solution that performs when put to the test.
Best Uses of Regular-Duty Corner Padding
You can cut Soundproof Cow corner protectors to any length using a utility knife. This option gives you the flexibility to attach our products virtually anywhere. We frequently see our customers use regular-duty corner padding for the following applications:
Coating furniture when babies are learning to walk.
Covering water pipes and connections in shallow basements.
Protecting the edges of automotive workbenches.
Treating the edges of overhead cabinets.
Order Corner Protectors From Soundproof Cow
We make all of our foam corner protectors from high-quality materials for the everyday user. From laundry rooms to daycare centers, our regular-duty corner padding molds to your exact needs. Contact us today if you have questions about our offerings!
Dimensions
COLOR

DIMENSIONS (INCHES)

DENSITY

PIECES/CASE

A
B

BLACK

2.00
.40
5.8 – 6.2
90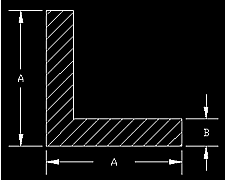 Regular Duty Corner Padding is made to fit virtually any horizontal or vertical edge or pole. It's sold in 72 in. stock that can be easily cut to any length using a utility knife.
Customer Reviews
The times I talked with you on the telephone and corresponded through email you have been very helpful and efficient. I would highly recommend Soundproofcow.com to anyone!
– S. Cimino, PA
I have emailed a lot of different manufactures and I have to say your customer service is head and shoulders above all of them. I emailed your company at about 9pm my time and when I woke up the next morning you had already answered my question and then the follow up was a few hours later. I am impressed. Thanks a lot for the quick turn around!
– E. Gustafson, NV
I just wanted to send a quick thank you for your rapid response and helpfulness. I very much appreciated it. You have been responsive in every way all through the process. It has been a pleasure doing business with you and your company.
– T. Alexander, CA
I just wanted to let you know that in the end, sealing the air spaces on this door worked just fine and took care of the problem.
I really appreciate you taking so much time to share your expertise with me, and in particular recommending I try the simpler solution before investing in more expensive noise barriers. That is a big credit to you and your business.
– Mike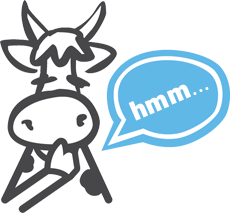 Need a Quote Quickly?
If you need a quote quickly and would rather talk to a warm body, then dial 1-866-949-9269. No pushy sales guys…promise.
Call Us: 1-866-949-9269
Contact Us
NEWSLETTER SIGNUP
Join the Herd
Get soundproofing tid bits and be the first to know about our special sales.
Subscribe Form - (Full Version)