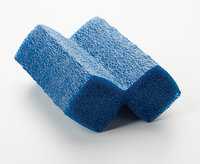 Space Filling Foam Padding
$438.83
10000 in stock
For Availability and Pricing Please Call Soundproof Cow at 1-866-949-9269
Do you have questions about this product?
Call Us
| Specifications | |
| --- | --- |
| Weight | 49 lbs |
| Color | Blue |
| Dimensions A | 2.00 |
| Dimensions B | 1.50 |
| Density | 2.0-2.2 |
| Pieces/Case | 15 |
Do you have an odd-shaped space? Space Filling Foam is a great way to pad anything!
Our Space Filling foam makes sharp edges, posts, or low-hanging beams much less dangerous. It's made to fit virtually any horizontal or vertical edge or pole. It's sold in 72 in. stock that can easily be cut to any length with a utility knife.
DIMENSIONS (INCHES)

DENSITY

PIECES/CASE

A
B

BLUE

2.00
1.50
2.0 – 2.2
15

Customer Reviews
The times I talked with you on the telephone and corresponded through email you have been very helpful and efficient. I would highly recommend Soundproofcow.com to anyone!
– S. Cimino, PA
I have emailed a lot of different manufactures and I have to say your customer service is head and shoulders above all of them. I emailed your company at about 9pm my time and when I woke up the next morning you had already answered my question and then the follow up was a few hours later. I am impressed. Thanks a lot for the quick turn around!
– E. Gustafson, NV
I just wanted to send a quick thank you for your rapid response and helpfulness. I very much appreciated it. You have been responsive in every way all through the process. It has been a pleasure doing business with you and your company.
– T. Alexander, CA
I just wanted to let you know that in the end, sealing the air spaces on this door worked just fine and took care of the problem.
I really appreciate you taking so much time to share your expertise with me, and in particular recommending I try the simpler solution before investing in more expensive noise barriers. That is a big credit to you and your business.
– Mike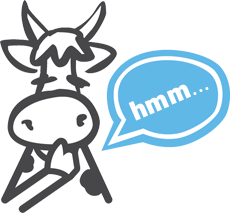 Need a Quote Quickly?
If you need a quote quickly and would rather talk to a warm body, then dial 1-866-949-9269. No pushy sales guys…promise.
Call Us: 1-866-949-9269
Contact Us