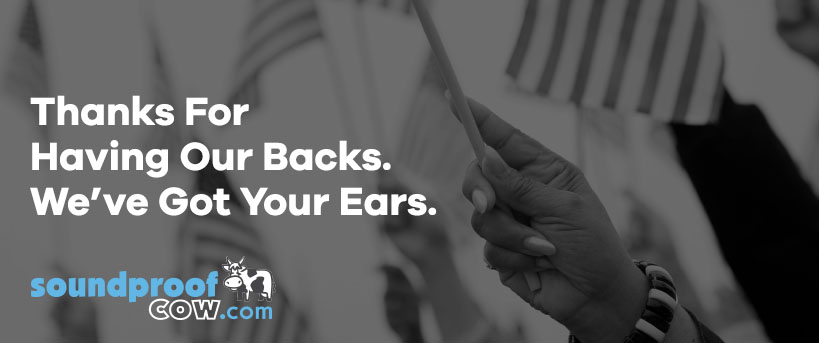 June 07, 2016
Proudly a veteran-owned and operated company since 1995, Soundproof Cow is dedicated to providing the finest quality products made to our customer's specifications; we offer a continued and unyielding commitment to customer service and customer satisfaction. We promote business practices that respect the earth and the environment.
As Veterans and Active Duty Members, you've taken care of us forever, now it's our time to salute you with our Forever Sale! Save 10% anytime on anything. Whether you want functional art or need to insulate your home, we have something that turns noise into music for your ears.
Dog kennels, doorways, garages, windows, ceilings, walls. We educate, provide sound solutions and build relationships to restore your home and workspace's noise ordinance and preference.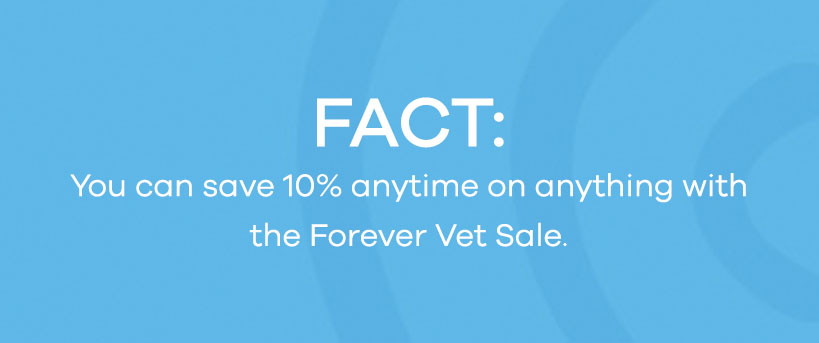 Not only do proper soundproofing and acoustics decrease tension between adjacent structures and peoples (e.g., cubicles, townhouses), they have many long-term health benefits.
The difference between a soundproofed spaced and a space with poorly or no soundproofing materials can, overtime, cause hearing loss, trigger those with Schizophrenia, Autism or PTSD, to name a few.
Ready to renovate, remodel and soundproof your space? Shop Soundproof Cow's extensive product line and call a member of our herd with proper identification to receive your Forever Vet discount!
Tell them you heard it from the herd.
*SoundproofCow.com requires a copy, fax, or digital copy of Active Military Identification, Retired Military Identification, Veteran's Affairs Identification, or DD 214 Form as proper forms of Identification required to receive the Active Military and Veteran's discount. This discount cannot be used in conjunction with other promotional offers or coupon codes provided by SoundproofCow.com or any other entity. SoundproofCow.com reserves the right to change the amount of this discount or duration of this promotion at their discretion. Please contact SoundproofCow.com with any questions or concerns at 1-866-949-9COW.