Where to Use Acoustic Glass Mineral Wool Panels
If you're looking for a fiberglass panel with great soundproofing properties for your office, factory or home, try glass mineral wool from Soundproof Cow. Each glass mineral wool 1" panel has consistent thickness for uniform sound absorption. Glass mineral wool has some of the best properties when it comes to soundproofing materials, absorbing echoes and other low-frequency and vibratory sounds while also blocking unwanted airborne sounds from coming in or out of a given location.
This is an incredibly versatile soundproofing product whose uses are limited only by your imagination. Install it in ceilings to prevent having to listen to your active neighbors dancing all night, or hang individual panels from the top of the school cafeteria for unobtrusive absorption of the competing chattering noises of students.
Use them to line the walls of your office conference room to allow clearer, more private communication among coworkers. You can even install them inside noisy air conditioners or dishwashers to prevent rattling appliance sounds from driving you crazy. We can custom make your panels to order so that they fit your specific needs.
As an added bonus to great soundproofing, our 1" acoustic glass mineral wool also has some insulating properties, so you may experience lower heating and cooling costs in rooms where you have it installed. We understand the commitment of many homes and businesses today to a greener environment, so we always strive to use safer materials with fewer emissions than the acceptable standard.
We'd love to help you figure out if our acoustic glass mineral wool 1" product is right for you and your home, industrial facility, municipal facility, school or business. Call us today at 866-949-9269 if you have any questions about acoustic glass mineral wool or feel ready to place an order.
New Product!
Call (866)949-9269 for questions or to order.
Product Availability
Also available in Acoustic Glass Mineral Wool 2″
Customer Reviews
The times I talked with you on the telephone and corresponded through email you have been very helpful and efficient. I would highly recommend Soundproofcow.com to anyone!
– S. Cimino, PA
I have emailed a lot of different manufactures and I have to say your customer service is head and shoulders above all of them. I emailed your company at about 9pm my time and when I woke up the next morning you had already answered my question and then the follow up was a few hours later. I am impressed. Thanks a lot for the quick turn around!
– E. Gustafson, NV
I just wanted to send a quick thank you for your rapid response and helpfulness. I very much appreciated it. You have been responsive in every way all through the process. It has been a pleasure doing business with you and your company.
– T. Alexander, CA
I just wanted to let you know that in the end, sealing the air spaces on this door worked just fine and took care of the problem.
I really appreciate you taking so much time to share your expertise with me, and in particular recommending I try the simpler solution before investing in more expensive noise barriers. That is a big credit to you and your business.
– Mike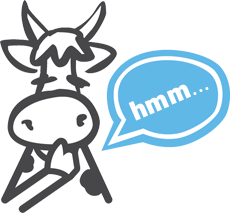 Need a Quote Quickly?
If you need a quote quickly and would rather talk to a warm body, then dial 1-866-949-9269. No pushy sales guys…promise.
Call Us: 1-866-949-9269
Contact Us
NEWSLETTER SIGNUP
Join the Herd
Get soundproofing tid bits and be the first to know about our special sales.
Subscribe Form - (Full Version)