Glass mineral wool is well-known to have great soundproofing properties. If you're looking for glass mineral wool for soundproofing, you'll want to make sure you're getting panels made with high-quality construction. That's why you want your glass mineral wool direct from the experts at Soundproof Cow. We have a glass mineral wool 2" panel that you're sure to love, with all the properties you expect from this product with consistent 2" thickness so that you get great soundproofing all throughout the panel.
Use our acoustic glass mineral wool 2" panels to create an entire soundproofing wall, or strategically place them in the noisiest areas. Install them in your ceiling to deaden the distracting sounds coming from the floor above, or hang them from the ceiling of your employee lounge as baffles so that your employees can relax and enjoy softer sounds and clearer communication.
Get creative with our acoustic glass mineral wool panels — we can customize them to fit your needs. For instance, deploy them in noisy appliances so that you can use your tools without the clanking and rattling driving you crazy, or line machine rooms with them to keep your clunky equipment from distracting everyone in the offices nearby.
Our acoustic glass mineral wool does it all, blocking airborne noise, deadening vibratory impacts and sucking up echoes, allowing you to block outside noises like traffic and mechanical equipment while softening inside noises like cross talk and loud conversations. You'll actually get two inches of some fairly effective insulation when you line an area with mineral wool as well, so you may even experience lower energy costs.
See for yourself how well these acoustic glass mineral wool 2" panels can work for you. Give us a call at 866-949-9269 to place your order now.
New Product!
Call (866)949-9269 for questions or to order.
Product Availability
Also available in Acoustic Glass Mineral Wool 1?
Customer Reviews
The times I talked with you on the telephone and corresponded through email you have been very helpful and efficient. I would highly recommend Soundproofcow.com to anyone!
– S. Cimino, PA
I have emailed a lot of different manufactures and I have to say your customer service is head and shoulders above all of them. I emailed your company at about 9pm my time and when I woke up the next morning you had already answered my question and then the follow up was a few hours later. I am impressed. Thanks a lot for the quick turn around!
– E. Gustafson, NV
I just wanted to send a quick thank you for your rapid response and helpfulness. I very much appreciated it. You have been responsive in every way all through the process. It has been a pleasure doing business with you and your company.
– T. Alexander, CA
I just wanted to let you know that in the end, sealing the air spaces on this door worked just fine and took care of the problem.
I really appreciate you taking so much time to share your expertise with me, and in particular recommending I try the simpler solution before investing in more expensive noise barriers. That is a big credit to you and your business.
– Mike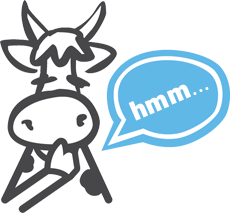 Need a Quote Quickly?
If you need a quote quickly and would rather talk to a warm body, then dial 1-866-949-9269. No pushy sales guys…promise.
Call Us: 1-866-949-9269
Contact Us
NEWSLETTER SIGNUP
Join the Herd
Get soundproofing tid bits and be the first to know about our special sales.
Subscribe Form - (Full Version)