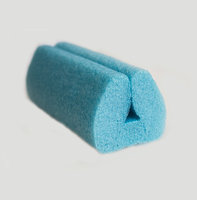 Basic Edge Padding
Our basic edge padding is most commonly used in municipal locations where hard or sharp edges could put the public at risk. They're very popular for use in covering and softening railings in and around municipal buildings or covering the edges of whiteboards or blackboard in school environments.
These are locations where you often have large groups of people possibly moving at high speed without the greatest regard for where they're going, and accidents can easily happen. When they do, you want to make sure you've taken every step possible to make the area safe in order to avoid injuring people and exposing yourself or your organization to liability.
Basic edge padding from Soundproof Cow is the perfect solution for softening these dangerous edges. We're well-known as the foam experts due to the incredible success of our various acoustic soundproofing foam products, and our basic edge foam padding is just as effective in protecting and softening edges. If you're responsible for a location that has sharp or hard edges, you'll want to take steps to protect those edges as soon as possible. Basic edge padding is an easy-to-apply, affordable solution that you can start using right now.
$330.76 – $926.20
Hop into Moovalous Savings for Easter

10% off

All Materials
Do you have questions about this product?
Call Us
Our basic foam edge padding comes in three colors to match your classroom, office, home or other area where basic edge protection is required. Choose our teal basic foam edge protectors with dimensions of 1.5" x 1.5" on the outside, density of 1.6-1.8 in a case of 50, yellow with dimensions of 1.75" x 3" on the outside, density of 2.2-2.4 with 35 to a case or black. Our black edge padding comes in a case of 30 2" x 3.25", 2.2-2.4 density pieces, 40 1.75" x 2.5" 5.8-6.2 density pieces or 50 1.75" x 2" 2.2-2.4 density pieces.
Pad everything from railings to blackboards with our Basic Edge Padding which is sold in 72 in. stock that can easily be cut to any length using a utility knife.
| | | | |
| --- | --- | --- | --- |
| Color | Dimensions (A x B x C x D; in inches) | Density | Pieces/Case |
| Teal | 50 x 1.50 x 1.50 x .50 | 1.6 – 1.8 | 50 |
| Black | 1.50 x 1.75 x 2.00 x .50 | 2.2 – 2.4 | 50 |
| Black | 2.00 x 1.75 x 2.50 x .50 | 5.8 – 6.2 | 40 |
| Yellow | 2.00 x 1.75 x 3.00 x .50 | 2.2 – 2.4 | 35 |
| Black | 2.50 x 2.00 x 3.25 x .50 | 2.2 – 2.4 | 30 |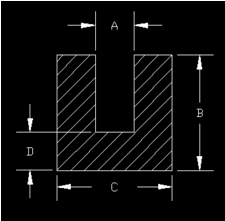 Customer Reviews
The times I talked with you on the telephone and corresponded through email you have been very helpful and efficient. I would highly recommend Soundproofcow.com to anyone!
– S. Cimino, PA
I have emailed a lot of different manufactures and I have to say your customer service is head and shoulders above all of them. I emailed your company at about 9pm my time and when I woke up the next morning you had already answered my question and then the follow up was a few hours later. I am impressed. Thanks a lot for the quick turn around!
– E. Gustafson, NV
I just wanted to send a quick thank you for your rapid response and helpfulness. I very much appreciated it. You have been responsive in every way all through the process. It has been a pleasure doing business with you and your company.
– T. Alexander, CA
I just wanted to let you know that in the end, sealing the air spaces on this door worked just fine and took care of the problem.
I really appreciate you taking so much time to share your expertise with me, and in particular recommending I try the simpler solution before investing in more expensive noise barriers. That is a big credit to you and your business.
– Mike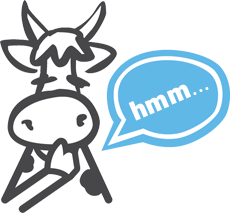 Need a Quote Quickly?
If you need a quote quickly and would rather talk to a warm body, then dial 1-866-949-9269. No pushy sales guys…promise.
Call Us: 1-866-949-9269
Contact Us