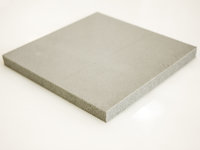 Flat Packaging Foam – 1x2x4
$22.45
10000 in stock
Do you have questions about this product?
Call Us
Flat Packing & Shipping Foam — 1x2x4
Ensuring your products stay safe while they're being handled, shipped and delivered is important for the sake of your customers' satisfaction as well as the reputation of your business. Items that are shipped without the proper packaging can arrive disorderly or damaged, which risks both the integrity of the product as well as its aesthetic presentation.
One of the best solutions for keeping your standard shipping products protected is using flat packaging foam.
Protect Your Products and Your Business' Reputation With Flat Packing Foam
Flat packing foam is a basic shipping foam that can be used for a wide range of products. Because this foam adds cushion and reduces movement inside your package, it can be used for shipping delicate items ranging from dishes and glassware to electronic systems.
Even on long shipping journeys and in storage situations, flat packing foam delivers lightweight protection to prevent contained items from chipping or breaking. Unlike other forms of protection like bubble wrap, this material is durable enough for long-term use.
Why Choose Flat Packaging Foam From Soundproof Cow?
At Soundproof Cow, we are dedicated to providing you with the best solutions for all your shipping needs. Our flat packaging foam comes in a 1x2x4 size that you can easily cut. This quality will allow you to customize it to any size, which can come in handy if you need to ship smaller items such as knives or electronic equipment.
With your products securely protected, your customers will feel confident and trust your ability to safely ship their orders. Order your flat package foam and start experiencing this peace of mind today.
Have any questions about our packaging options? We're happy to help! Just fill out our contact form or give us a call at 1-866-949-9269 and we will get back to you.
This product is no longer available in the State of California. Please contact us for approved solutions. 1-866-949-9269
Customer Reviews
The times I talked with you on the telephone and corresponded through email you have been very helpful and efficient. I would highly recommend Soundproofcow.com to anyone!
– S. Cimino, PA
I have emailed a lot of different manufactures and I have to say your customer service is head and shoulders above all of them. I emailed your company at about 9pm my time and when I woke up the next morning you had already answered my question and then the follow up was a few hours later. I am impressed. Thanks a lot for the quick turn around!
– E. Gustafson, NV
I just wanted to send a quick thank you for your rapid response and helpfulness. I very much appreciated it. You have been responsive in every way all through the process. It has been a pleasure doing business with you and your company.
– T. Alexander, CA
I just wanted to let you know that in the end, sealing the air spaces on this door worked just fine and took care of the problem.
I really appreciate you taking so much time to share your expertise with me, and in particular recommending I try the simpler solution before investing in more expensive noise barriers. That is a big credit to you and your business.
– Mike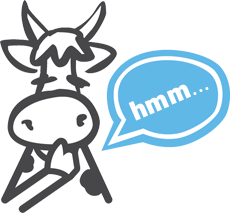 Need a Quote Quickly?
If you need a quote quickly and would rather talk to a warm body, then dial 1-866-949-9269. No pushy sales guys…promise.
Call Us: 1-866-949-9269
Contact Us
NEWSLETTER SIGNUP
Join the Herd
Get soundproofing tid bits and be the first to know about our special sales.
Subscribe Form - (Full Version)