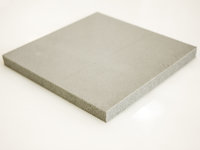 Flat Packaging Foam – 3x2x4
Safely ship fragile items with our flat packaging foam in 3x2x4 sheets. This foam is lightweight and can easily be cut to accommodate shipping for smaller items.
This product is no longer available in the State of California. Please contact us for approved solutions. 1-866-949-9269
Read More
$40.89
10000 in stock
Black Friday/Cyber Monday Sale 10% Off All Materials
Do you have questions about this product?
Call Us
Flat Packaging Foam 3x2x4
When you ship items — especially fragile items — you face a certain level of risk. Not having the right protection increases the chance that your products will get displaced or damaged when they're being handled, shipped and delivered.
Your customers want to feel confident that when they order from you, they'll receive products that are packaged in a safe and visually appealing way. If they receive packages that are damaged, your business will most likely experience a profit loss. That's why it's so important to ensure that your products are packaged safely and securely. One way to achieve such a goal is by using packing foam.
What Is Packing Foam?
Packing foam sheets are a type of regular shipping foam that offers a wide range of applications, making them one of the best solutions for shipping everything from tools to cameras. Because it helps to lesson movement and absorb shock and impacts, this material is ideal for both shipping and storing delicate items. You'll be able to feel confident that your goods are secure and supported throughout the entire shipping journey.
What Are Some of the Benefits of Packing Foam?
In addition to offering protection, packing foam is also a lightweight, clean and cost-effective solution that can be used over the long term. You won't have to worry about it cutting into your profits when you use it.
While we offer this packing foam in 3x2x4 sheets, you can easily cut the sheets if you need to ship smaller items.
Ship With Confidence: Order Your Packing Foam Sheets Today
Here at Soundproof Cow, we're proud to deliver quality materials that can provide you with effective solutions for all your shipping needs. When you order our flat packing foam in size 3x2x4, you'll be able to keep your products protected and your business' reputation intact.
If you have any questions at all about our packaging solutions, reach out to us today!
This product is no longer available in the State of California. Please contact us for approved solutions. 1-866-949-926
Customer Reviews
The times I talked with you on the telephone and corresponded through email you have been very helpful and efficient. I would highly recommend Soundproofcow.com to anyone!
– S. Cimino, PA
I have emailed a lot of different manufactures and I have to say your customer service is head and shoulders above all of them. I emailed your company at about 9pm my time and when I woke up the next morning you had already answered my question and then the follow up was a few hours later. I am impressed. Thanks a lot for the quick turn around!
– E. Gustafson, NV
I just wanted to send a quick thank you for your rapid response and helpfulness. I very much appreciated it. You have been responsive in every way all through the process. It has been a pleasure doing business with you and your company.
– T. Alexander, CA
I just wanted to let you know that in the end, sealing the air spaces on this door worked just fine and took care of the problem.
I really appreciate you taking so much time to share your expertise with me, and in particular recommending I try the simpler solution before investing in more expensive noise barriers. That is a big credit to you and your business.
– Mike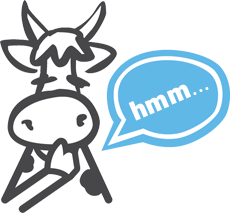 Need a Quote Quickly?
If you need a quote quickly and would rather talk to a warm body, then dial 1-866-949-9269. No pushy sales guys…promise.
Call Us: 1-866-949-9269
Contact Us
NEWSLETTER SIGNUP
Join the Herd
Get soundproofing tid bits and be the first to know about our special sales.
Subscribe Form - (Full Version)