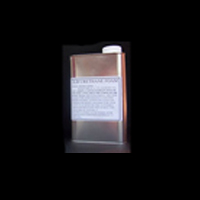 Pourable Liquid Urethane Foam 4lb.
Fill gaps and holes in your space with pourable liquid urethane foam. Adding expanding foam to your space can help seal unsightly holes, improve insulation and help block unwanted noise.
Yield: 2 cu./ft. of 2 lb. density foam
$55.66
9992 in stock
Do you have questions about this product?
Call Us
POURABLE LIQUID URETHANE FOAM 4 LB.
You've done everything you possibly can to make your child's nursery, your office conference room or your home podcasting studio as insulated from outside sound as it can possibly be. Or have you? If you've covered the walls, floor and ceiling with quality soundproofing and you're still getting significant unwanted noise from outside, you might be missing something.
That something is those little holes and gaps in walls and around windows and doorways that are inevitable in virtually any space. Those holes may not be particularly noticeable to the naked eye on a day-to-day basis, but if they're large enough to allow air in, they're large enough to allow sound waves in.
So if you can't cover them up with a soundproofing panel or jam acoustic foam into them, what can you do? You can order a bottle of liquid urethane foam from Soundproof Cow. This miraculous substance will solve your gap problems in a heartbeat. All you need to do is pour it in wherever you find a gap. It will naturally expand to fill whatever void it enters, which will seal off unsightly holes, add buoyancy and even improve your insulation. Most importantly, of course, it will block sound from seeping through from the outside world.
After the foam fully cures, you'll have a sealed hole that's water- and heat-resistant. You can cover it with polyester, resin or epoxy or just paint right over it. The holes will be gone, and so will the unwanted sound.
Our 4 lb. bottle of portable liquid urethane foam contains 2 cubic feet of 2 lb. foam. This amount should be sufficient for plugging up most of the holes in your bedroom, small recording studio or other small area. For jobs that are larger or involve multiple rooms, you may wish to purchase our 80 lb. jug of 2-part liquid expanding polyurethane foam. Whichever you choose, you can be sure that when it's properly applied to all sound-admitting holes, you'll enjoy significantly improved acoustics.
Also known as two-part urethane foam, this foam expands to fill any void. This two-part expanding urethane foam is a closed-cell, pourable foam. When fully cured, it resists the absorption of water and can be laminated over with any type of polyester, epoxy, or vinyl ester resin without melting. This product can be poured in multiple coats.
Customer Reviews
The times I talked with you on the telephone and corresponded through email you have been very helpful and efficient. I would highly recommend Soundproofcow.com to anyone!
– S. Cimino, PA
I have emailed a lot of different manufactures and I have to say your customer service is head and shoulders above all of them. I emailed your company at about 9pm my time and when I woke up the next morning you had already answered my question and then the follow up was a few hours later. I am impressed. Thanks a lot for the quick turn around!
– E. Gustafson, NV
I just wanted to send a quick thank you for your rapid response and helpfulness. I very much appreciated it. You have been responsive in every way all through the process. It has been a pleasure doing business with you and your company.
– T. Alexander, CA
I just wanted to let you know that in the end, sealing the air spaces on this door worked just fine and took care of the problem.
I really appreciate you taking so much time to share your expertise with me, and in particular recommending I try the simpler solution before investing in more expensive noise barriers. That is a big credit to you and your business.
– Mike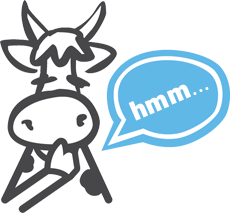 Need a Quote Quickly?
If you need a quote quickly and would rather talk to a warm body, then dial 1-866-949-9269. No pushy sales guys…promise.
Call Us: 1-866-949-9269
Contact Us
NEWSLETTER SIGNUP
Join the Herd
Get soundproofing tid bits and be the first to know about our special sales.
Subscribe Form - (Full Version)