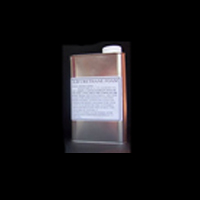 Pourable Liquid Urethane Foam 80lb.
$730.50
10000 in stock
Do you have questions about this product?
Call Us
POURABLE LIQUID URETHANE FOAM 80 LB.
Have you been in a situation in which your soundproofing didn't go far enough? You've put up soundproofing in every room — on the walls, the ceiling and the floor — but somehow that harsh, unwanted sound is still getting in?
If this experience is the one you're having, you're not alone. The fact is that if any cracks, holes or gaps lead from the inside of your home or the room you're trying to soundproof to the outside world, sound can travel in. If air can get in, sound waves can get in too. So what can you do? It's not feasible to try to cover up every gap with ordinary soundproofing or jam regular foam into open spaces, but there's a solution.
This is where our 2-part liquid expanding urethane foam comes to the rescue. It's quite simple to plug all gaps in soundproofing with this miraculous, pourable urethane foam. All you need to do is pour it into any gap, and it will immediately expand to fill the space, adding buoyancy, increasing thermal insulation and, most importantly, blocking the void so that air and sound can't sneak through.
Once the product dries and cures, you can paint right over it or cover it with epoxy, resin or polyester. It's fully water-resistant and will not melt. As a result, no one will know that you had an unwanted gap. Our urethane foam is exactly what you need to close unsightly holes and enjoy the best sound quality you've ever had in your home or other space requiring sound control.
Our 80 lb. jug of pourable liquid urethane foam yields 40 cubic feet of 2 lb. foam, which should be plenty to cover all your sound-admitting gaps. Whether you already have soundproofing or not, you should expect to notice a dramatic change in your room's acoustics once you've found and filled all problematic holes with this product.
Also known as two-part urethane foam, this foam expands to fill any void. This two-part expanding urethane foam is a closed-cell, pourable foam. When fully cured, it resists the absorption of water and can be laminated over with any type of polyester, epoxy, or vinyl ester resin without melting. This product can be poured in multiple coats.
Customer Reviews
The times I talked with you on the telephone and corresponded through email you have been very helpful and efficient. I would highly recommend Soundproofcow.com to anyone!
– S. Cimino, PA
I have emailed a lot of different manufactures and I have to say your customer service is head and shoulders above all of them. I emailed your company at about 9pm my time and when I woke up the next morning you had already answered my question and then the follow up was a few hours later. I am impressed. Thanks a lot for the quick turn around!
– E. Gustafson, NV
I just wanted to send a quick thank you for your rapid response and helpfulness. I very much appreciated it. You have been responsive in every way all through the process. It has been a pleasure doing business with you and your company.
– T. Alexander, CA
I just wanted to let you know that in the end, sealing the air spaces on this door worked just fine and took care of the problem.
I really appreciate you taking so much time to share your expertise with me, and in particular recommending I try the simpler solution before investing in more expensive noise barriers. That is a big credit to you and your business.
– Mike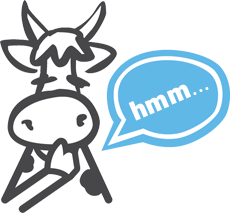 Need a Quote Quickly?
If you need a quote quickly and would rather talk to a warm body, then dial 1-866-949-9269. No pushy sales guys…promise.
Call Us: 1-866-949-9269
Contact Us
NEWSLETTER SIGNUP
Join the Herd
Get soundproofing tid bits and be the first to know about our special sales.
Subscribe Form - (Full Version)