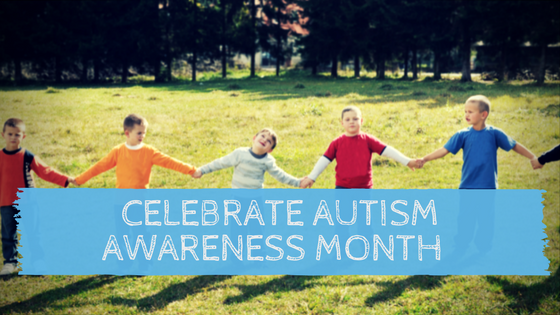 March 30, 2017
April is Autism Awareness Month, a national movement to increase awareness of Autism Spectrum Disorder, a disorder that affects one in 68 children in the United States. ASD is a developmental disorder that can manifest as issues with communication, social, verbal and/or motor skills.
Autism Spectrum Disorder and Sensory Overload
Although autism can affect people in many different ways, which is why it is known as a spectrum disorder, one issue common to many people with autism is sensory sensitivity. Loud sounds and bright lights can easily overstimulate or overwhelm some people with autism, which can make social interactions even more challenging, as noise pollution and light pollution are quite prevalent in today's society.
Community Outreach for Autism and Sensory Overload
A number of major corporations are joining the fight to make life a little more manageable for those with autism and their families by making efforts to turn the sound down. For example, on December 10th, the Target in Lancaster, PA offered sensory-friendly shopping hours from 6 to 8 a.m., where the lights were dimmed and the store made quieter than during normal hours.
The Kennedy Center in Washington, D.C. is offering sensory-friendly performances, performance arts experiences tailored to those with autism and their families, with accommodations such as lower sound levels, low lights throughout the performance, limited crowds, trained staff, designated quiet areas, reduced strobe lighting and audience-directed lighting and space to move throughout the theater.
The Attleboro, Massachusetts Chuck E. Cheese is not only kid-friendly but also autism-friendly, offering Sensory Sensitive Sundays with reduced lighting and sound from 9 a.m. to 11 a.m. on the first Sunday of every month.
Soundproof Cow Sensory Sensitivity Solutions
Soundproof Cow appreciates the challenges families of those with autism face, and we want all our customers to know we have the ability to help with soundproofing products that can keep overstimulating and overwhelming noises under control.
One product you may find extremely helpful if you have a family member who is overstimulated by loud or sharp sounds is our Quiet Batt™ soundproofing insulation. Adding Quiet Batt™ soundproof insulation to your child's room, living room or anywhere else sound is a problem can stop transference of sound from one space to another.
This insulation is easy to install, fitting easily between wood and metal studs. All you need is a utility knife and a tape measure. If you are installing the insulation on external walls, you will need a vapor barrier as well. Naturally, this insulation will also serve as a barrier for hot and cold air, so the room you insulate will stay warmer in the winter and cooler in the summer in addition to protecting you and your family from unwanted sharp and loud sounds.
Another Soundproof Cow product you and your family may appreciate is one of our Art Acoustic Panels. It's possible that, for a variety of reasons, you want to reduce echo or reverberation of sound in your home but don't necessarily want to draw attention to the fact you're doing it.
Soundproof Cow Art Acoustic Panels offer the perfect solution. You can choose the images that appeal to you and hang them in any room in your house as you would any other piece of art. They are indistinguishable from typical artwork, except for the fact that they contain powerful sound-deadening and sound-absorption materials. The rooms of your choice in your home will absorb sound, and no one but you will know it or even think about it.
The art panels you choose are guaranteed to look great because you decide how they're going to look. These are made-to-order panels using images you provide infused with our Acoustic fabric through DyeFusion technology. These panels are fade resistant, so you can expect to enjoy them for a long time.
Get in Touch With Soundproof Cow for All Your Sound Control Needs Today
Soundproof Cow offers a wide variety of soundproofing solutions for a wide variety of sound-control needs, from comfort and concentration in the home to sound dampening for music studios, sound absorption for restaurants and more. We offer free acoustic analysis, and 100 percent customer satisfaction is our number one priority, so if you have any questions or needs with regard to sound control for your home or business, please contact us today. We're sure we can find the ideal soundproofing solution for your needs.
Tags