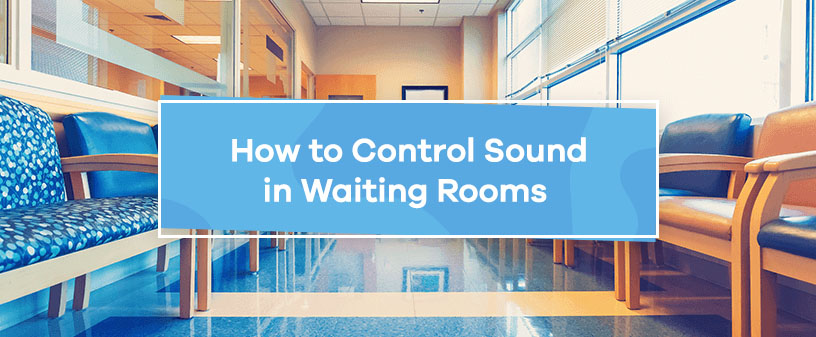 November 18, 2022
In both office and medical waiting rooms, it's important to be able to effectively control sound levels. At Soundproof Cow, we'll help you discover the materials you need to create a quiet and welcoming space for your clients and patients.
Why It's Important to Control Sound in Waiting Rooms
All waiting rooms should have some level of sound control. It's important to create a calm, controlled sound environment because it:
Ensures patient privacy: Medical offices are responsible for safeguarding patients' health information. Specifically, the Health Insurance Portability and Accountability Act (HIPPA) requires that health care professionals keep others from hearing protected health information (PHI) by using noise control.
Helps retain patients: Along with sharing contact and billing information, some patients may also have to list their symptoms or explain what medications they are on. If patients believe that others can hear their health information, they may seek out a more private office.
Creates a relaxing environment: Whether it's a dentist or general practitioner's office, some patients experience some uneasiness or stress while having to wait for their appointment. Hearing things like dental equipment, IV alarms or young children crying can add to their distress. When you block out those sounds, your patients will find it easier to relax, flip through a magazine or read a book while they wait.
What Are Some Ways to Soundproof a Waiting Room?
One of the most effective ways to soundproof a waiting room is with sound masking. Sound masking relies on deploying subtle frequencies, making it difficult for others to hear and understand conversations from across the room.
This high-tech soundproofing solution offers an effect that's similar to white noise, which creates a more private, peaceful space.

Why Choose Soundproof Cow?
At Soundproof Cow, we are udderly passionate about providing the highest-quality materials. We work closely with each client to ensure their specific needs are met and offer a solutions-based approach to sound control issues.
Our team will help you understand our acoustic treatments and provide you with exceptional customer service from start to finish.
Request a Free Acoustic Analysis Today
Interested in learning more about how our sound masking products can help you create a compliant and private waiting room? Soundproof Cow offers a free acoustic analysis so we can learn more about your space and create a tailored solution.
Give us a call at 866-949-9269 to get started!