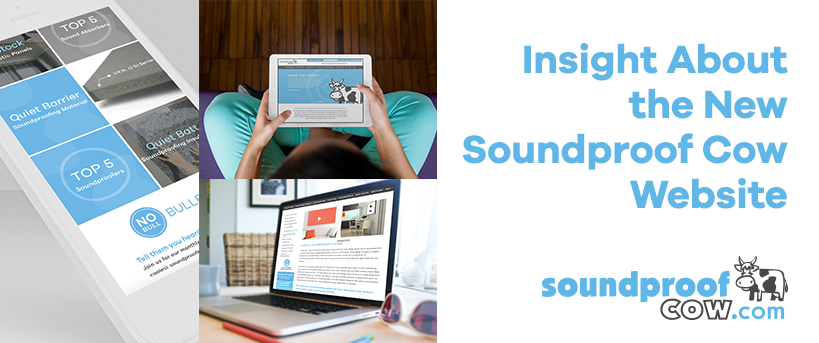 May 03, 2016
Noise is complex. Navigating a soundproofing website shouldn't be. So the Soundproof Cow team decided it was time to not only provide sound solutions but provide solutions for a user-friendly experience when it comes to visiting or shopping on our website.
When it comes to updating or evolving our brand, we don't do it because we are bored. Technology and with it our audience is constantly evolving. Our mission from the beginning has been to be a leader, offering you complete confidence as you begin a relationship with us, seeking both products and guidance for all your sound issues. Always communicating with integrity, we pride ourselves in advancing the soundproofing and acoustic industry. And now we are doing it through an elevated look. Advancing our brand, our tone and our Cow. There's something about the Cow, we like to say, and now we're sure you will too.
While your favorite products are the same and our prices remain consistently low, we are excited to introduce features that will enhance your online experience.
Direct access to the blog: The No Bull Bulletin is full of the coolest soundproofing information… and inspired by the Soundproof Cow Herd. The Bulletin provides tips for improving quality of life through soundproofing and acoustic hacks, DIY project tips and tricks and insight on Soundproof Cow products. Also, you can find out how sound directly impacts our day-to-day living. Check out the connection between Superman and Autism Spectrum Disorder here…
Extensive galleries of project installs: Don't just read about it. See it in action! Browse through Soundproof Cow's clients' custom Acoustic Art Panels in their office and home. These sound solutions not only help with issues but can also add functional beauty to your personal or professional space.
User-friendly: With drop-down menus, subcategories and pages that always lead you back home, the website is intuitive to your shopping and project needs, allowing you to browse in a visually pleasant layout and check out more efficiently. Find what you need, where you expect it to be.
Mobile capabilities on all platforms: On the go and stuck between a 2×4 during a DIY soundproofing project? The elevated brand isn't just for your desktop. The new responsive design can be viewed on multiple devices. All mobile platforms will have the same access to the products and pages as your desktop version. Be in the know wherever you go. Click, check out, stay in touch with the Cow. Do it all with the touch of a fingertip.
The Herd is here to help: With a page designated to their culture – a who's who – the Herd is here to help and is a page, phone call or questionnaire away from direct access. Whether you need a panel or a complete soundproofing job done, the Herd can help steer you in the right direction with knowledgeable advice in a timely manner.
Sales and No Bull Prices: For a quicker overlook at what's what, the home page is full of best sellers, and when there's something new going on, you'll see a sale banner. Always stay tuned so you can take advantage of the sale by plugging in the coupon code during the checkout Every day, all day, look for the No Bull Stamp on products throughout the website for deep discounts.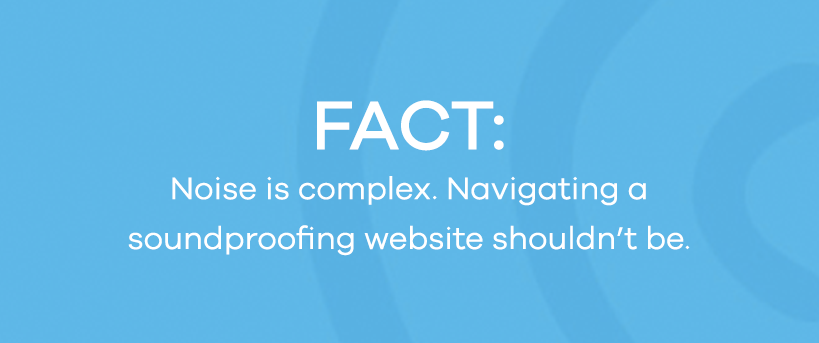 Love what you're hearing? There's always something "moo" going on here. We love innovation and sharing it. To be the first in the know about other "cool information" and sneak peeks, join the Herd and hear it from Herd directly. We can't wait to see you on the site and hear from you!
Tell them you heard it from the herd.