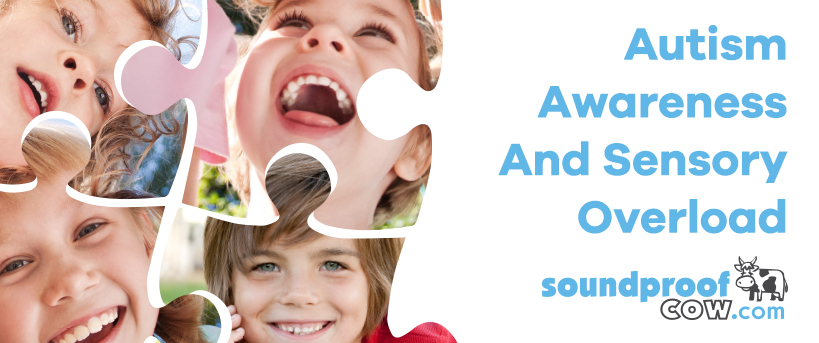 April 12, 2016
With the latest DC Comic character release, Batman v Superman: Dawn of Justice, we naturally want to go back and analyze the history of these superheroes. As a company sensitive and attuned to sound, Superman's heightened sense of hearing struck a chord with us. So we rewound to 2013's film, Man of Steel, to learn of Superman's (played by actor Henry Cavill) character.
Before Superman knew he was super, he was just Clark Kent. A boy living on a farm and attending school. It's in one of his classrooms where we get to see him experience one of his super skills. All of a sudden, he hears everything. Fingers tapping. The clock. His teacher talking. The noises combined are overwhelming and he needs to leave the room.
While we don't know anyone with x-ray vision and Clark Kent didn't have Autism, it's scenes like that that give us a glimpse into a day in the life with someone who has a spectrum disorder.
Sensory overload comes in many forms. Too much touch. Too much light. Too much sound. The latter is sometimes the most overwhelming because we don't realize how many places around us carry sound. Soon we are surrounded with a cacophony of sound. Sometimes we think if we turn off the TV and the music, we are turning off all outlets and channels of noise disturbance.
But there are hundreds of other noises in existence that can cause a child, teen or adult with autism to experience sensory overload.
WHAT IS AUTISM? Autistic people see, hear and feel the world in a different way from other people. A developmental disorder, it delays the milestones typical children hit with ease. There is a wide spectrum of people and no two persons on the spectrum are the same. One Mother shares, when talking about her son, "He has the sensory processing disorder. Eye contact is a big struggle for him. Being in a restaurant is a challenge because of the sound/smells/lighting/even the texture of foods."
WHAT IS SENSORY OVERLOAD? Sensory overload, also referred to as overstimulation, occurs when one or more of the body's senses experiences over-stimulation from the environment. When it comes to an overdose of noise, this can happen anywhere. School – as we saw with Clark Kent and many autistic children experience on a daily basis. It happens at shopping centers, fairs, movie theaters, large crowds, mass media and technology like video games and TV.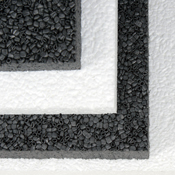 Over the years, one mother discovered her son, G's, biggest obstacle was often the grocery store. He would run away and couldn't hear [her] calling for him to stop because he had reached maximum sensory overload and words were just not recognizable to him only loud sounds. When it came time to eat or sleep, it had to be very quiet with NO stimulation. And if G wasn't carefully and immediately removed from a sensory overload environment, he could unintentionally harm himself.
HOW CAN YOU HELP? Some autistic individuals have learning disabilities and other conditions. As a result, people need different levels of support. Autistic people may also experience over- or under-sensitivity to sounds, touch, tastes, smells, light or colors. Today, we are exploring over-sensitivity to sound. When someone like G is experiencing a sensory overload situation, they are trapped and it becomes harder to express their emotions; to find a way out of all the noise and confusion. Learning their method of communication will help not only in reactive circumstances, but to be proactive when someone with autism begins to show signs they are uncomfortable. Encourage them; when an individual, especially a child, with autism reacts negatively to overstimulation, they are just as frustrated as you are, if not more so. As always, encourage positive behavior to build up their self-esteem and help them find their safe zone away from the chaotic sounds.
Whether it's a place they can plug in their own music or a reading nook, give them a sense of independence where they can control sound and their senses. 
HOW CAN THE COW HELP? Autism Awareness and the sense of hearing are passions of ours. To combat this, soundproofing a space can create a safe and comfortable place. A place to call their own. Find out what we use and how we do it here soundproofcow.com or call one of our sound solutions experts to start helping your loved one feel more secure today.
Tell them you heard it from the herd.