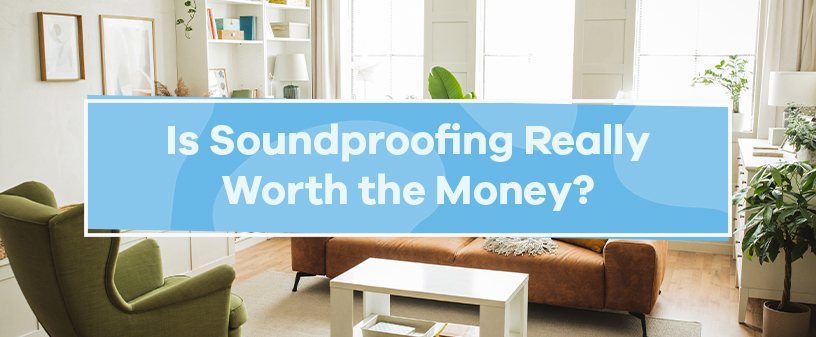 August 04, 2023
Soundproofing can be worth the investment for many reasons, depending on your space's function and your goals. Whether you want to create a home office or studio or need to keep a room comfortably quiet, understanding what soundproofing solutions can do and how they work can ensure you find the most valuable options.
What Soundproofing Is, and What It's Not
Knowing what soundproofing does — and what it doesn't — is the best place to start. Soundproofing solutions block, absorb and reflect noise depending on their materials and construction. They do not eliminate unwanted sounds entirely.
With the right soundproofing solutions, you can resolve issues like:
Echoes and reverbs in specific rooms
Noise transfer between spaces
Poor acoustics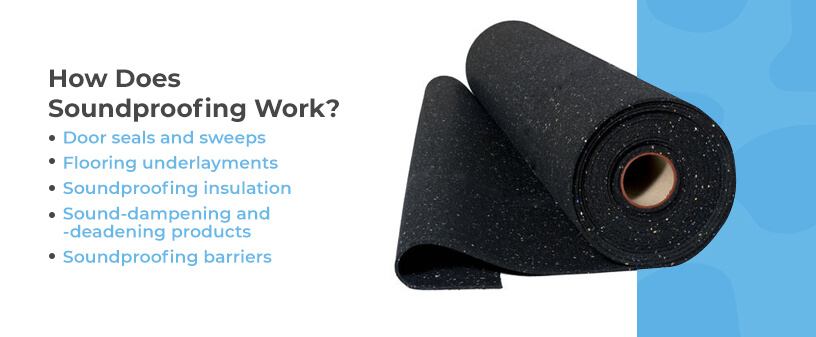 How Does Soundproofing Work?
Soundproofing works by blocking, absorbing and reflecting sound that travels by air or through surfaces. Depending on the sounds you want to reduce, you may need various materials, such as:
The amount of soundproofing you need depends on your space and materials. For example, you will need enough flooring underlayment to cover the entire floor or enough door seals to place one in each entryway.
Why Get Soundproofing?
A little noise is OK, but too much can affect your health, productivity and peace of mind. Depending on your needs and goals, soundproofing is a worthwhile investment that can protect your hearing, boost your performance and help you relax without added stress.
Least to Most Expensive Soundproofing
When pricing soundproofing by piece or square foot, wall solutions like panels, acoustic foam, and Green Glue are generally the most affordable. Acoustic tile ceilings are next, with sound barrier ceiling tiles costing a bit more. You can install a carpet or flooring underlayment, which tends to be less expensive.
While these solutions can add up, soundproofing works most effectively when you use a comprehensive variety of quality solutions. Once your space is quiet, you can feel more at ease, focus on tasks and enjoy better sound quality for the things you want to hear.
Create an Affordable, Quiet Space With Soundproof Cow
Soundproof Cow can help with almost all of your soundproofing needs. Contact us to learn more about our soundproofing materials.