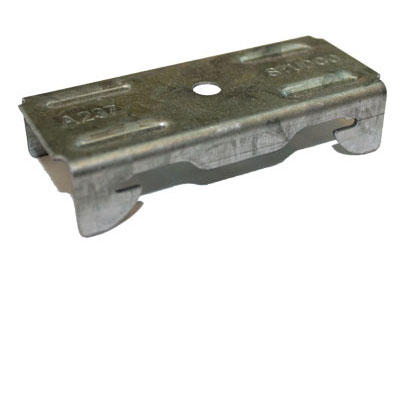 Resilmount™ Simple Furring Channel Mount
Resilmount™ Simple Furring Channel Mounts are mounting brackets for reducing airborne vibration and structure-borne vibration in wall and ceiling applications.
$2.38
10000 in stock
Do you have questions about this product?
Call Us
When you are trying to enjoy a concert or movie in a theater room, few things are more frustrating than constant reverberations and vibrations competing with the music. Airborne and structure-borne vibrations are common occurrences in many spaces, and they can cause some pretty unpleasant listening experiences. Thankfully, you can do something to address pesky vibrations in way that is both effective and affordable!
At Soundproof Cow, our mission is to help customers create better listening experiences with an array of soundproofing and sound isolation products. We specialize in making both residential and commercial spaces more relaxing and enjoyable by improving acoustics and cutting down on unwanted noise. To accomplish this, we have introduced products like our Resilmount™ Simple Furring Channel Mount, which can aid any space's sound isolation system, particularly when it comes to vibration.
About the Resilmount™ Simple Furring Channel Mount
Our Resilmount™ Simple Furring Channel Mount is a simple, affordable component to dramatically reduce airborne and structure-born vibrations in virtually any room. This furring channel mounting bracket can be applied to your home theater, office, music practice room or broadcast room, and it can be mounted on any wall or ceiling.
Here's what makes this furring channel mount unique and effective:
Adaptable to most locations
Manufactured under the ISO 9001 Quality Control System
55-pound load capacity
Highly effective for airborne noise isolation
Maximum spacing of 48 inches on the furring channel
Maximum spacing of 24 inches between furring channels
Have You Herd?
At Soundproof Cow, customer satisfaction is our number one priority. We offer a free acoustic analysis for all of our customers, and you'll always find something on sale! For more information about installation specifications or other Soundproof Cow products, contact our team online today!
Basic Rules
Use with 7/8″ or 1 1/2″ furring channel
Fasten with #8 screw or masonry sleeve
Spacing is 48″ maximum
Customer Reviews
The times I talked with you on the telephone and corresponded through email you have been very helpful and efficient. I would highly recommend Soundproofcow.com to anyone!
– S. Cimino, PA
I have emailed a lot of different manufactures and I have to say your customer service is head and shoulders above all of them. I emailed your company at about 9pm my time and when I woke up the next morning you had already answered my question and then the follow up was a few hours later. I am impressed. Thanks a lot for the quick turn around!
– E. Gustafson, NV
I just wanted to send a quick thank you for your rapid response and helpfulness. I very much appreciated it. You have been responsive in every way all through the process. It has been a pleasure doing business with you and your company.
– T. Alexander, CA
I just wanted to let you know that in the end, sealing the air spaces on this door worked just fine and took care of the problem.
I really appreciate you taking so much time to share your expertise with me, and in particular recommending I try the simpler solution before investing in more expensive noise barriers. That is a big credit to you and your business.
– Mike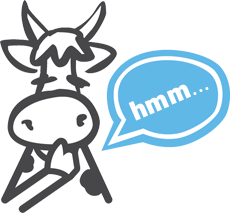 Need a Quote Quickly?
If you need a quote quickly and would rather talk to a warm body, then dial 1-866-949-9269. No pushy sales guys…promise.
Call Us: 1-866-949-9269
Contact Us