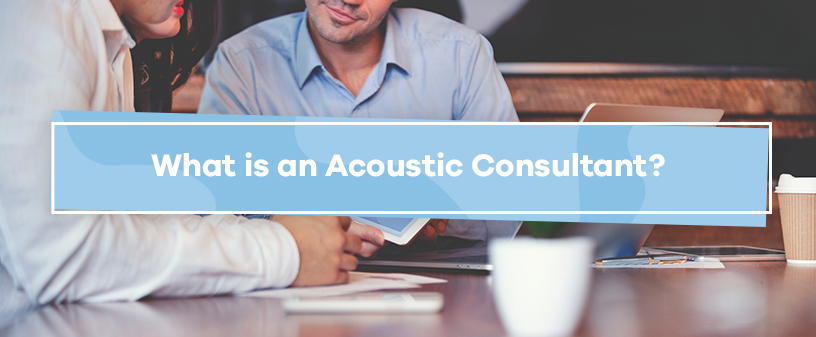 March 20, 2020
Are you designing a building, a room or a recording studio? Are you currently looking to renovate and upgrade one of these? If the answer is yes, you have probably done a lot of planning and may have even brought in some experts. But one resource you may have overlooked is an acoustic consultant. This lack of expertise can create issues that may be difficult to correct later.
If you're wondering what an acoustic consultant does and why they're so important, keep reading for a better understanding of the acoustic consulting business.
What Does a Soundproofing Consultant Do?
Different types of rooms have different requirements and needs when it comes to acoustics. In a recording studio, you don't want outside sounds interfering with your recording. In a restaurant, you want diners to be able to hear waiters and their table or bar mates without having to raise their voices and strain their ears. At a dance club, you want everyone to be able to hear and enjoy the music without excessive reverberation or dead spots where the sound doesn't reach.
Achieving those different goals can require the use of different materials, altering the dimensions of the environment and demanding different types of soundproofing or sound absorbing products. The job of the acoustic consultant is to figure out what is required. Acoustic consultants are trained experts regarding sound and its properties. When it comes to your project, they become something like sound detectives, analyzing what in your room may be interfering with the sound profile you want and puzzling out what you need to do to correct it.
How Can an Acoustic Consultant Help With Your Project?
There are a variety of ways that an acoustic consultant can help you with your project. If you are just beginning construction, they may be able to offer design suggestions as to what shape of the room will produce the desired effect. They can also advise on which materials to use where and on what the builder's best preconstruction soundproofing options are.
Consulting an acoustic expert as early as possible will give you the best chance of successfully designing your project with the sound profile you need for whatever the room or building's ultimate purpose will be.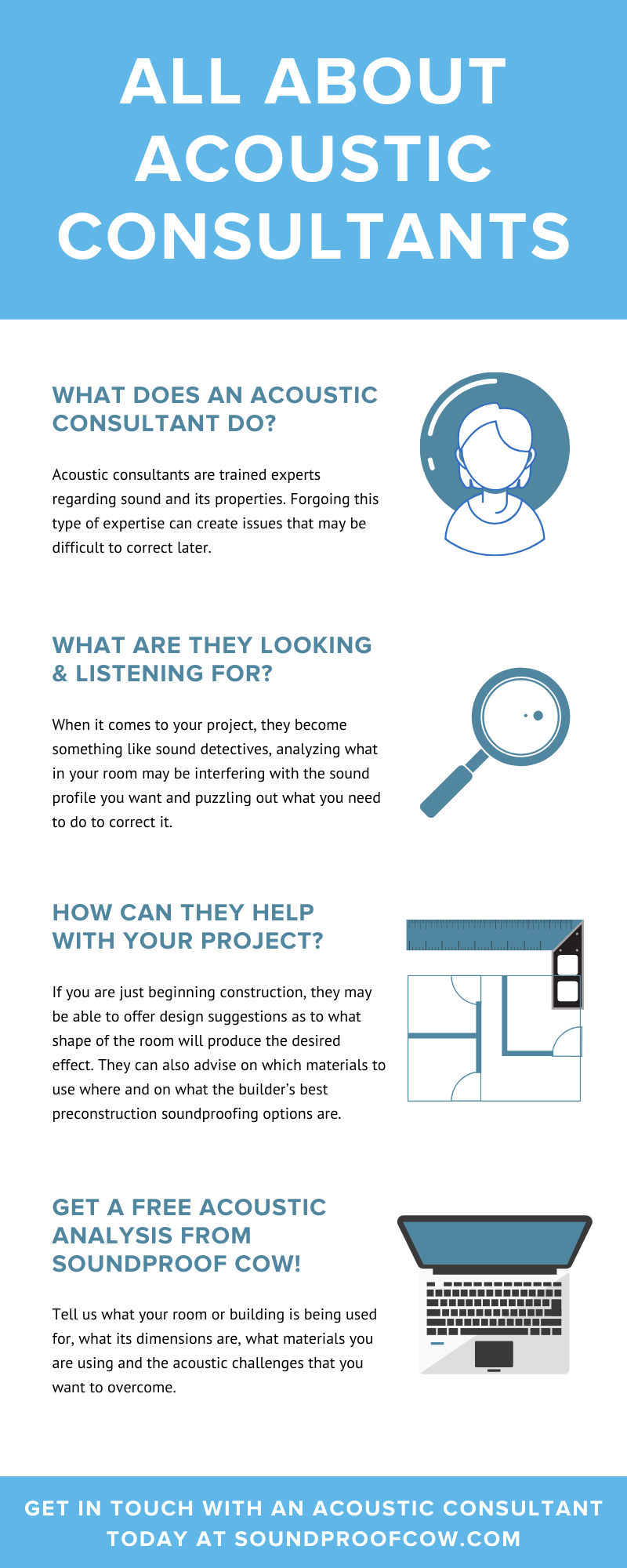 Get a Free Acoustic Analysis From Soundproof Cow
So how can you get acoustic consulting for your current or upcoming project? A great way to start is by contacting Soundproof Cow for a totally free acoustic analysis. Tell us what your room or building is being used for, what its dimensions are, what materials you are using and the acoustic challenges that you want to overcome.
One of our experts will analyze your specific situation and get back to you with some actionable answers. Don't design a perfect room or building only to find that it is ruined by poor sound quality. Contact us for your free acoustic analysis today!