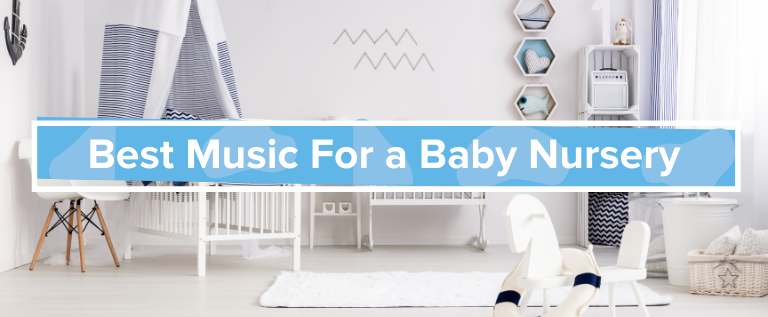 October 26, 2020
Every parent wants to find the magic formula for getting their baby to go to sleep and stay asleep long enough to get a good rest. While there may not be a foolproof solution, music can be very effective at calming your baby and helping them drift off.
Explore the best music for babies to fall asleep to and get some ideas for helping your child get the rest they need.
How Music Helps Babies Fall Asleep
When you integrate music into your child's naptime or bedtime habits, it can make your daily routines easier and benefit your baby's health. Quiet, calm music signals to your child that it's time to relax and rest. If you consistently use the same music, your baby will start to recognize it as part of their sleeping routine.
Try using music to get your infant ready for bed, but then turn it off once they're headed off to sleep. That way, your little one will learn to sleep soundly even if they can't have that consistent sound playing in the background.
What Is the Best Music for a Baby Nursery?
The best music to put a baby to sleep to is quiet, calming and ambient. To avoid accidentally waking up your baby, you'll want to steer away from more energetic beats or louder music that could jerk them back into alertness.
Try one of these types of music for a calming ambiance in the nursery:
Classical music: Classical tunes have a calming effect that can lower heart rate and blood pressure. Use this gentle music in your baby's room to relax them before bed.
Rain or rainforest sounds: Sounds related to water and nature can soothe adults and babies. Try turning on some natural rain sounds in the nursery to get your baby ready to fall asleep.
Spa music: With a gentle blend of natural sounds and soft notes from flutes, pianos and other delicate instruments, spa music is excellent for relaxation. It's ideal music to calm your baby and help them rest.
Lullabies: Singing lullabies is a timeless tradition for a reason. The soft tunes are a great way to coax your little one to close their eyes and nod off to sleep.
As you get your baby ready for bed and play the music you choose, make sure that there aren't other lights or noises that could be a distraction. Turn the lights low and make sure that the nursery is soundproof. You don't want outside noises, creaky doors or other sounds to interrupt the infant's sleep.
Help Your Baby Fall Asleep and Stay Asleep
Whether you opt for nature sounds or traditional lullabies, putting on gentle, ambient music in your nursery will help your baby get the rest they need. Create a peaceful atmosphere for your child's nursery with soothing sounds.
At Soundproof Cow, we know that every customer is unique. We're committed to getting the sound quality just right for your family's space. Do you want to make sure your baby has a quiet room for good sleep? Check out our resource on soundproofing your nursery and get some tips for making sure your baby stays comfortable and well-rested.