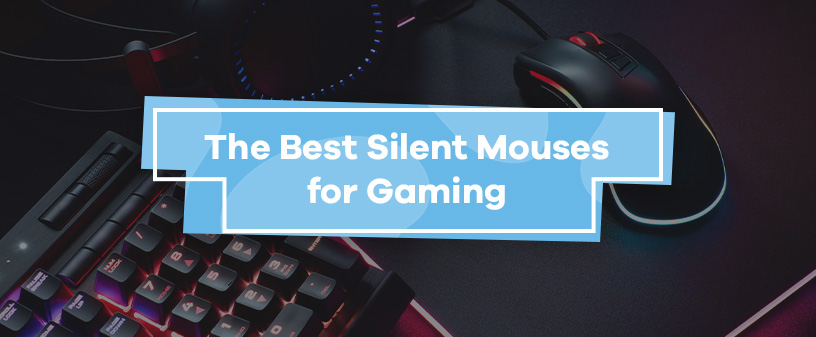 June 17, 2022
If gaming's your thing, you may have gotten a complaint or two about the incessant clicking your mouse makes. The solution is a mouse designed for both performance and silence. Let's look at the best silent mouse for gaming.
Factors We Considered
Here's what to keep in mind when looking for the best silent gaming mouses:
Noise: Does it click?
Performance: Is it responsive?
Feel: Is it still satisfying to click?
Build: Is it sturdy enough for hours of gaming?
The Best Overall — Razer DeathAdder V2
The Razer DeathAdder V2 wired gaming mouse is the best option if you're looking for one that's quiet and excellent for gaming. Its optical switches forgo physical contact and instead register clicks using infrared beams. The result is a far quieter click than the average mouse, plus the durability to withstand 70 million clicks.
Beyond its quiet performance, it offers a dots per inch (DPI) rating of 20,000 and it tracks at 650 inches per second (IPS). You'll definitely have a fluid, low-noise gaming experience with the Razer DeathAdder V2.
The Best Budget Option — Logitech M330 Silent Plus
The Logitech M330 Silent Plus is silent and affordable. Logitech designed this mouse with rubber actuators that dampen the vibrations and sound that clicking causes. Plus, the designers solved a common problem that amplifies mouse noise. The Logitech M330 fills empty space with internal plastic ribs that surround noisy components and act as sound barriers. All together, these features reduce clicking noise by 90%.
In terms of gaming quality, the DPI caps around 1,000 so it won't offer the responsiveness you're looking for. However, it's sturdy and still gives a satisfying clicking feel. Ultimately, the Logitech M330 Silent Plus is a general-use mouse that does well in a pinch as a quiet, affordable option.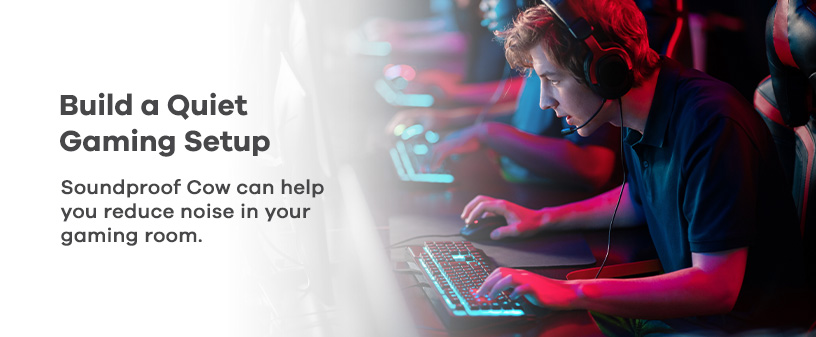 Build a Quiet Gaming Setup
Soundproof Cow can help you reduce noise in your gaming room. Check out our tips for making your PC quieter or our ideas for soundproofing a gaming room on our blog.