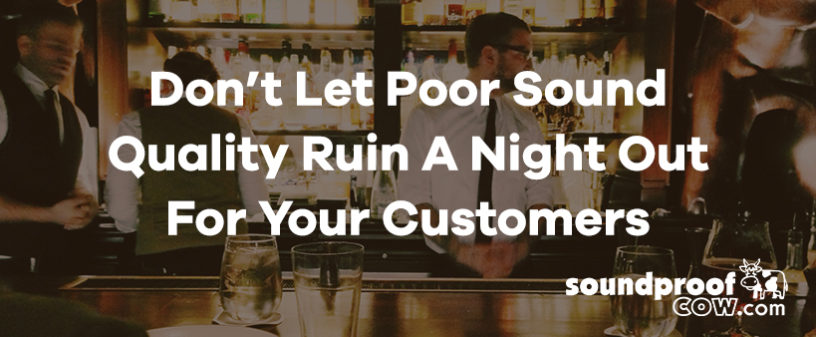 Friends out for a night on the town are looking to socialize while they enjoy a few drinks. Making that connection is a little harder when people have to shout in order to be heard from across the table. If you have recently visited a brewery, bar, or crowded restaurant this may be a familiar scenario. Many owners of these establishments struggle with noise level issues and the impact it has on their customers.
When remodeling or building out a space, soundproofing is all too often an afterthought. Newer interior designs often feature hard, sleek and industrial surfaces, open floor plans and very few materials that are effective at absorbing sound. Sounds bounce off walls, ceilings and floors, making unwanted background noise and muffling voices. With very little to absorb background noise, the loud atmosphere can make it hard for customers to have an enjoyable experience.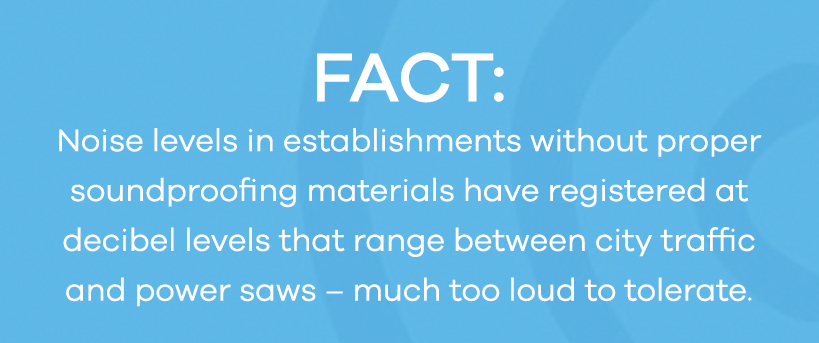 Noise levels in crowded establishments can register decibel levels that range between city traffic and power saws – much too loud to tolerate. Brewery owners invest a lot of time and money in crafting the perfect beverage menu, building a great staff and creating a cool factor to attract customers. It would be a shame if those customers avoided or didn't return to that establishment because it was too noisy to enjoy. Often the impact of poor sound quality and its effect on a business is overlooked until customer issues arise. Enhance the ambiance, give people a great experience, reduce ordering errors and promote a great environment for the health of employees with proper sound attenuation.
Sound Absorption materials can reduce the perceived volume of background noise by up to 50%. Udderly Quiet™ Acoustic Art Panels are a great solution for breweries, bars, restaurants and more. These materials absorb sound waves and prevent them from reverberating throughout the space. With endless options, create a custom look while reducing sound by having your panels upholstered with images and artwork unique to you. Acoustic Art Panels are as durable as they are beautiful, with fade resistant materials and hand-crafted construction at our Chambersburg facility.
Find out if UDDERLY QUIET™ ACOUSTIC ART PANELS are the right solution for you at soundproofcow.com, or speak to a member of the herd at 1-866-949-9269.
Learn More About Soundproofing A Hospitality Business
Tips for Reducing Sound Transfer Between Hotel Rooms