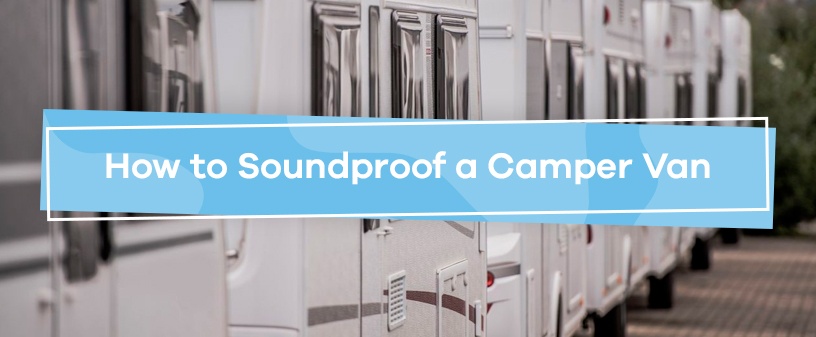 October 09, 2020
Van dwelling, or van life, is the concept of foregoing traditional housing and deciding to live in a renovated van either full- or part-time. The growing popularity of this living arrangement has shown it's more than a trend — it's an approach to life. For many, living in a camper van helps them save money, reduce debt and experience new things. Such a minimalist lifestyle discourages excessive spending or waste and fosters a more profound sense of appreciation for the simple things. Living out of a mobile camper van also makes it easy to travel.
As exciting and beneficial as camper van life can be, a few factors can make it challenging — and one of the most significant is the noise. Whether it's the rattling and engine sounds you can't escape while driving down the interstate or barking dogs keeping you awake at night, parking lots and van communities can make it challenging to rest, relax and focus.
Fortunately, you can use some camper van sound-deadening and soundproofing techniques to make the most out of your living arrangement.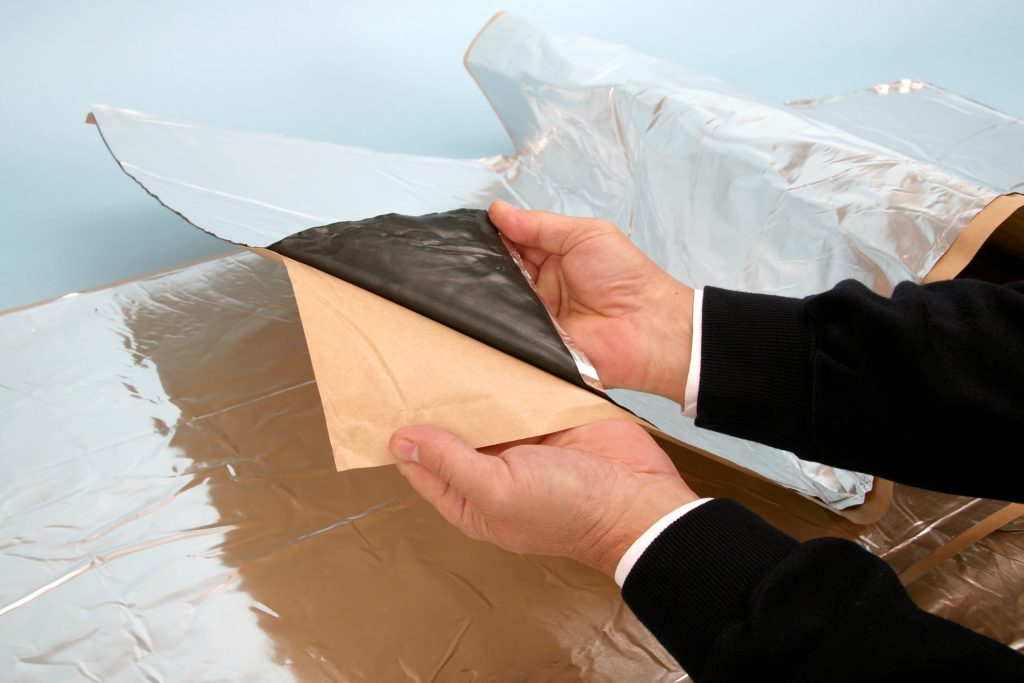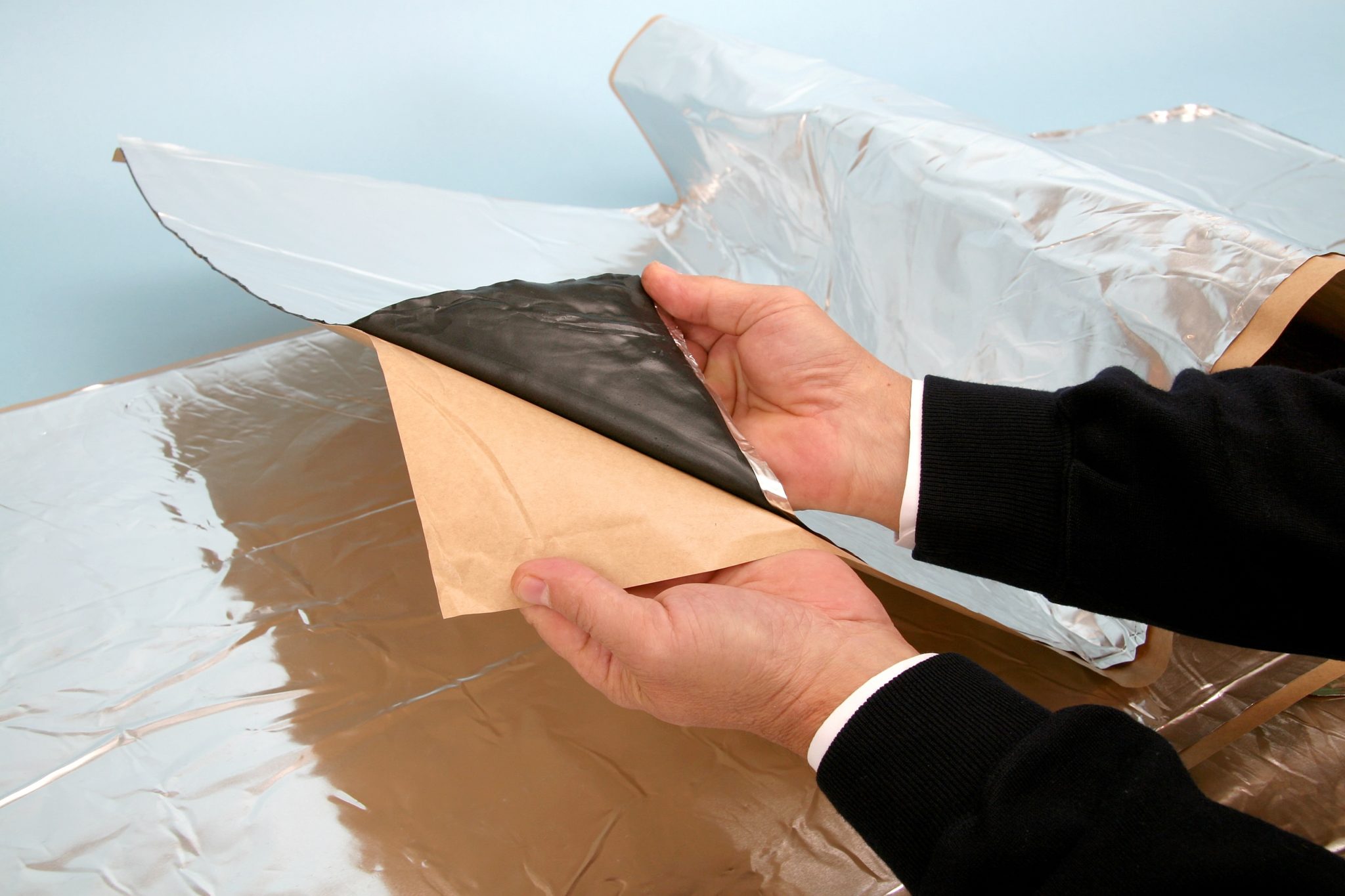 Shop Sound-Deadening Material for Vans
---
Table of Contents: 
Benefits of Soundproofing Camper Van
Areas of the Van to Soundproof
Best Products for Camper Van Soundproofing
Tips for Successful Camper Van Soundproofing
---
Benefits of Soundproofing Your Camper Van

Soundproofing your camper van makes driving and relaxing far more comfortable and accessible. It's also the best way to ensure none of your sounds disturb any fellow van dwellers parked nearby.
Here are a few ways soundproofing your camper van can improve your life and van-dwelling experience.
It will be easier to focus: The road can be a loud place. Rough road conditions, speeding traffic and heavy rain all threaten to deter your focus while you're driving. This same quiet atmosphere will make your space feel more like home when you're parked, allowing you to watch TV, listen to music or study without interruption.
You'll get better rest: Even the most impressive camper van renovations can't change the fact that most vehicles' design doesn't account for full-time living. The walls, floor and ceiling are thin and can't block out sounds that might keep you awake at night.
It will improve your sound system: When you soundproof your camper van against outside road noise or engine-related sound, you will be able to hear your radio much better. The sound will be crisper and clearer, free of distracting interruptions and excessive vibrations, making every road trip singalong much more fun.
It's the neighborly thing to do: Soundproofing isn't only for you, but also for your neighbors and fellow van campers. By installing soundproofing insulation or applying sound-deadening products, you can enjoy your time in your camper van without worrying about keeping anyone else awake or creating noisy distractions.
Areas of the Van You Should Soundproof
If you want to create a quieter camper van, focus your soundproofing efforts on three areas — your doors, roof and walls.
Doors: The doors — including your driver and passenger doors, as well as the back and side doors, if applicable — on your camper van are likely one of the biggest culprits for road sounds, especially if there are any cracks or gaps between the door and van or around the window.
Roof: When working on a camper van sound-deadening project, don't dismiss your roof. Heavy rain, hail and strong wind can rail against the top of your camper van, making it difficult to fall asleep during severe weather. These sounds can also drown out conversation or the radio when you're driving.
Walls: Your camper van's walls are one of the most critical areas to soundproof. Van walls are thin, so all types of noise easily pass through them. While furnishing your camper van will help, the best way to eliminate excess noise is to apply sound-deadening or soundproofing material to each wall, including where the wall meets the floor and ceiling.
Best Products for Camper Van Soundproofing
When soundproofing your camper van, you need lightweight products that don't take up too much space. At Soundproof Cow, we have an extensive inventory of soundproofing and sound-absorbing materials for residential, commercial and automotive applications.
For your camper van, consider the following.

Acoustic foam: Acoustic foam is ideal for hard surfaces, like your vehicle's roof or walls. Apply acoustic foam panels or fabric-wrapped foam to any part of your van to improve acoustics and absorb excess sound.
Silent Running SR-500: Silent Running SR-500 is a sound- and vibration-absorbing coating ideal for camper vans. You can apply this coating to any part of your van made of fiberglass, metal and some plastics, including your doors.
Tips for Successful Camper Van Soundproofing
While installing soundproof insulation for camper vans is simple to do on your own, you should take a few first steps to ensure your efforts are as effective as possible and your investment pays off. Before you apply your soundproofing, follow these tips.
Clean your van: Before you begin your project, take the time to clean your van. Safely secure all clutter and ensure the walls, roof and floor are clean, so nothing interferes with your soundproofing materials. If using any cleaning agents, allow surfaces plenty of time to dry before installing soundproofing. If possible, remove as much of your interior furnishings as you can, including the seats.
Choose stylish pieces: While camper vans allow for a lot of creativity when it comes to furniture and decorations, using attractive, modern soundproofing materials and items can help you showcase your personality or create a sense of home in your space. At Soundproof Cow, we offer custom-sized art acoustic panels that look good and reduce noise pollution.
Note abnormal sounds: The objective of soundproofing is to eliminate the transfer of unwanted noise between your camper van and your surroundings. That said, it's vital to know which sounds are a normal part of van life and which are a cause for concern. Sounds like loud knocking, clunking and excessive rattling could indicate something is wrong with your vehicle, especially when accompanied by performance problems or concerns. When in doubt, take your camper van to a professional.
Get Soundproofing for Your Camper Van at Soundproofing Cow
Are you ready to live the van life? Soundproof Cow is here to help with everything you need to transform your ride into the ultimate camper van home, including soundproofing, sound-absorbing and sound-deadening panels, sheets and coatings.
Shop our selection of soundproofing materials today and learn more about soundproofing your space!
Learn More About Soundproofing Outdoor Spaces
Soundproofing Tips for the Backyard
How to Soundproof a Room from Outside Noise