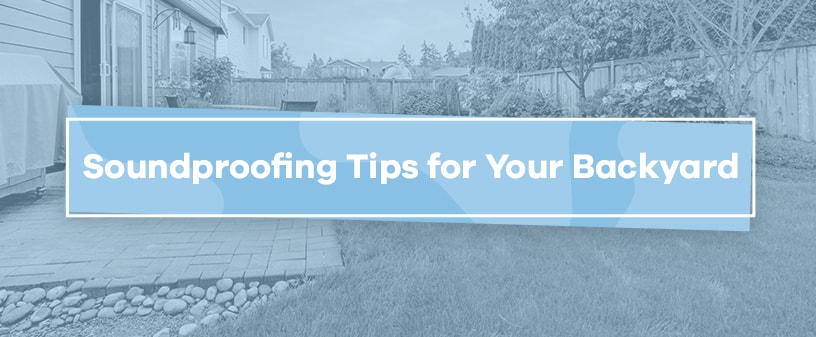 September 07, 2018
Is it really possible to have a soundproof backyard? While you can't turn your backyard into a total monastery retreat, there are certainly steps you can take to control the noise in your space for a more pleasant and relaxing experience for you, your family and your guests.
Types of Backyard Soundproofing Options
Here are a few ways you can reduce noise in your backyard:
Shrubs and Hedges– you may already have these controlling sound in your backyard without even realizing it. Plants tend to be great sound absorbers and can afford you a measure of visual privacy as well. They also look nice and are great for the environment, releasing more oxygen into the air for everyone to enjoy.
Water Features– Another combination of a naturally pleasing aesthetic and effective sound control, a nice water fountain or similar water feature can create some delightful white noise effects that relax the mind as they cover up surrounding harsh noises.
Fences– Ultimately, the more enclosed an area is, the easier it is to control the sound within that area. While the only way to completely enclose a backyard area is with some kind of pergola or sunroom, a good fence can do a lot for keeping your sounds from disturbing the neighbors and keeping them from disturbing you.
To really make sure that your fence does the trick, outfit it with some of Soundproof Cow's acoustic panels. Our Perforated Wood Art Panels provide a natural look for your backyard while keeping your music or conversation from escaping to areas beyond your backyard.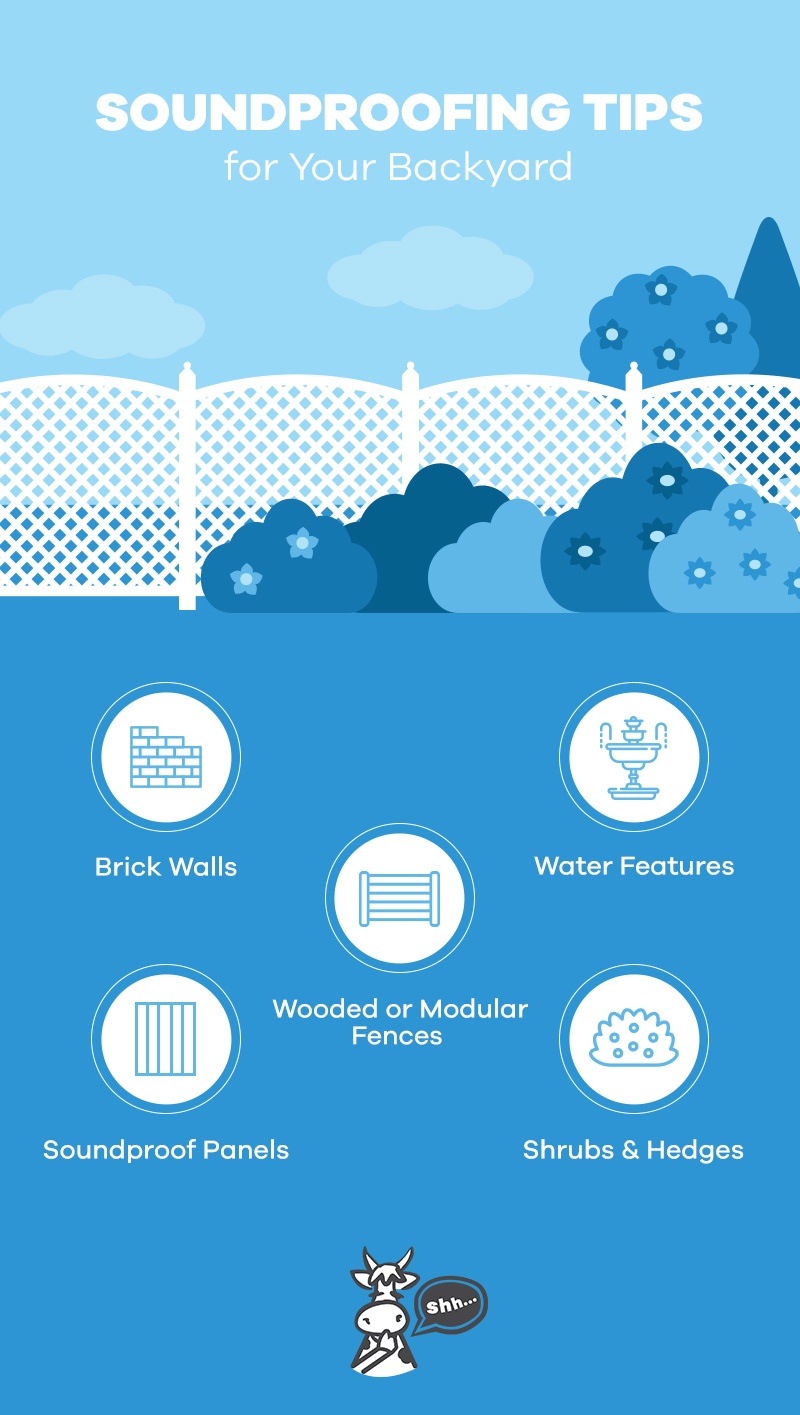 Benefits of Soundproofing Your Backyard
Taking steps to soundproof your backyard can be beneficial in a wide variety of ways. It helps you be a better neighbor, by allowing you to enjoy the occasional backyard barbecue or garden party without the sounds of your revelry annoying those in the homes around you. It also enables your neighbors to be better to you, by protecting your privacy and preventing you from being distracted by their noises while enjoying your backyard.
Finally, good soundproofing can deaden harsh noises so you enjoy clear communication and a tranquil environment, allowing you to appreciate the full benefits of your backyard.
Contact Soundproof Cow for More Tips on Backyard Noise Reduction
At Soundproof Cow, we love a good backyard get together. But we know those get-togethers are a lot more fun when you know you're not disturbing the neighbors and that your private party is staying private. We'd love to help you start enjoying that kind of peace and security in your backyard today. For information about our acoustic panels, our other soundproofing products, or general soundproofing tips for the backyard and beyond, contact Soundproof Cow today.