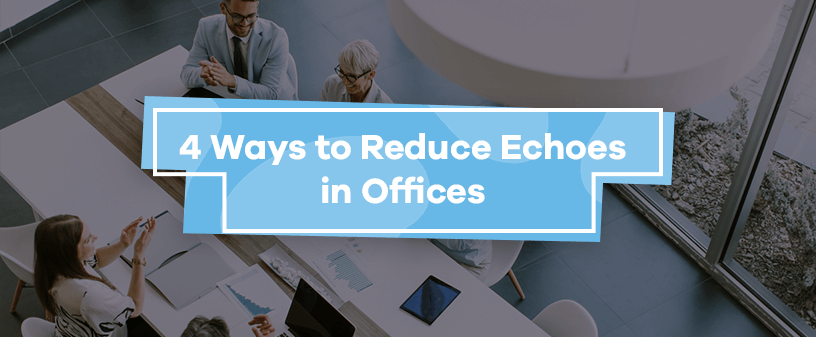 May 20, 2022
Large rooms with empty space, like offices and conference rooms, can be conducive to echoing and reverberation. Fortunately, there are many simple ways to reduce echo in an office and limit excess noise. A quiet office with an effective sound design can foster a more focused and productive work environment.
At Soundproof Cow, we have over 20 years of experience creating innovative soundproofing solutions for various settings and applicatiquietons. Learn how to reduce echo in an office and create a peaceful and active work environment with these strategies.
1. Use a Door Seal
One of the easiest ways to reduce noise and echo in an office is by blocking large gaps that allow sound to pass through. Plugging the gap beneath your office door with a door seal or sweep, such as the Quiet DoorTM Door Sweep, can help limit noise from entering or escaping your office.
2. Add an Acoustic Partition
Partitions like the Udderly QuietTM Acoustic Partition are convenient and mobile sound-reducing solutions. Move this partition to strategic office areas to absorb background noise and eliminate distractions.
3. Use Foam Composites
Foam composites contain special soundproofing technology that maximizes control and blocks sound. Many come with an easy peel-and-stick application for a simple soundproofing solution.
Choose from options like the Quiet BarrierTM LD Soundproofing Composite to prevent echoing from phone calls or virtual conferences from distracting workers.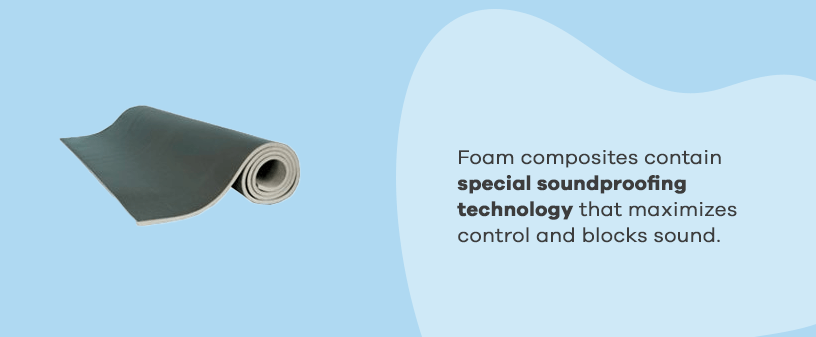 4. Install Floor Underlayments
Floor underlayments are a great solution for eliminating sounds or echoes that bleed through from lower stories. Use products like the Impact Barrier QT Flooring Underlayment to reduce echoing and distracting noise.
Floor underlayments also improve sound quality and protect your floors against mold and mildew.
Reach Out to Soundproof Cow for More Echo Reduction Tips
At Soundproof Cow, the customer comes first. We pride ourselves on personalized customer service and striving to find the best soundproofing solutions for each client's specific needs.
Choose from our wide selection of sound absorption and soundproofing materials to find the products that match your application. Our team will help ensure you get the most efficient product for your purpose.
Connect with us online or call us at 1-866-949-9269 to learn more!
Learn More About Office Soundproofing