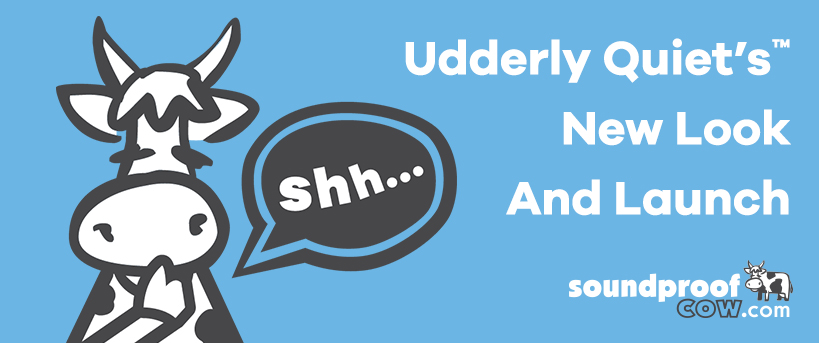 August 01, 2016
Soundproof Cow is proud to launch Udderly Quiet™; soundproofing for home, work and play. The same great product you have relied on to enhance your space, now with a great new look. Over the last 12 months, Soundproof Cow has evolved its brand to showcase more of the herd, build better customer relationships and educate our customers.
Soundproof Cow's Udderly Quiet™ product line is another extension of our devotion to see people live life at the volume they love by choosing quality products that last a lifetime.
You've helped us reach many milestones internationally, locally and most recently celebrated with us our twenty-first birthday. It is crucial to us that we constantly provide you with products that are efficient and economically sound. Udderly Quiet™ is both.
From DIY projects to full-scale construction sites, the Udderly Quiet™ product line approaches the complexities of soundproofing and acoustics with easy to follow applications for home, work and play. Udderly Quiet™ endures time, wear and tear; as with all Soundproof Cow materials, they are comprised of safe, superior resources.
So be on the lookout for the whispering logo online and in your packages to take advantage of Soundproof Cow's latest product line.
–Tell them you heard it from the herd