Dog Kennel & Daycare Soundproofing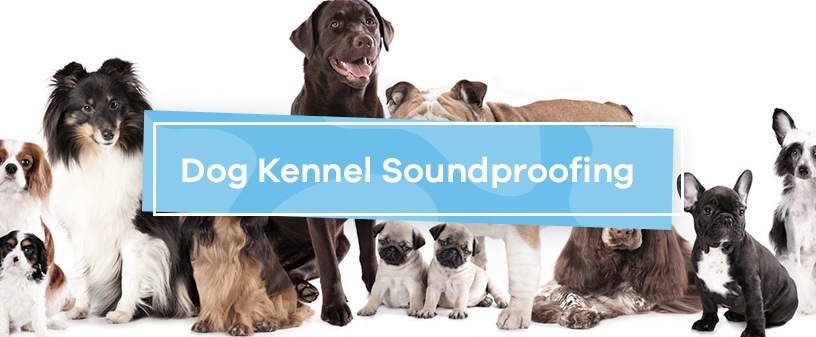 Let's face it — there's no way to stop the noise of barking dogs. The only way to achieve a quiet dog kennel is to install proper dog kennel soundproofing.
Dog kennels, with their concrete floors and cinderblock walls, are perfect for creating unwanted echoes and amplifying noise. Because the surfaces are hard, sound waves bounce off them and back into the space. However, hard surfaces are easy to clean, which is vital in your business.
Dog owners want to make sure their dog is happy. If they visit your kennel and hear a cacophony of barking, they might pick up their pup and run.
Another common problem of dog kennels is complaints from neighbors. Barking dogs can disturb nearby homes and businesses.
Many dog kennel owners come to Soundproof Cow to fix their noise problems. Most don't realize how much of a problem the barking was until after they install dog kennel soundproofing products.
If you're ready to experience the magic of soundproofing materials in your kennel, we're here to help. Keep reading to learn about the benefits of a soundproof kennel, and ways you can make your business much more comfortable for customers, neighbors, staff and of course, the furry babies who spend a lot of time there.