PC Soundproofing Products
PC Sound Absorption Products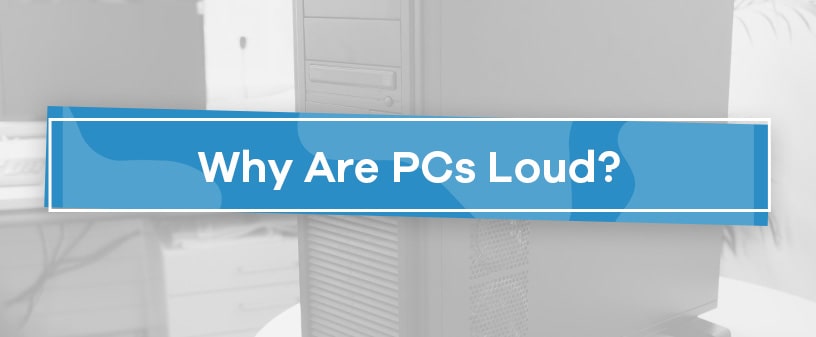 Why Are PCs Loud?
Working in a noisy environment can be distracting. Sometimes, interruptions come from colleagues' chatter or ringing phones. However, it's another story when the machine you rely on to get your job done is loud and annoying. Since PCs are constantly running, they can get hot — even when idle, a desktop computer's temperature can reach 120 degrees Fahrenheit. To avoid overheating, PCs have fans that kick in to cool the system down. The noise you hear comes from these fans and the vibrations they create when cooling the PC. In this guide, we'll provide tips to reduce these sounds and enjoy more productive workdays.
Reasons to Soundproof PCs
Even if you aren't easily distracted, a PC's neverending noise can break your concentration or disturb anyone working nearby. Maintaining your focus and motivation to finish everything on your to-do list can be challenging with a nearly constant humming noise nearby.
PC soundproofing can dampen the noise that fills the room, eliminating the distraction for a more peaceful, focused workday.
Ways to Soundproof PCs
You may be wondering how you can create a quieter workstation and eliminate this distraction. Here, we will discuss a few straightforward ways you can soundproof PCs.

Clean your computer: PCs are prone to dirt and debris clogging up the fans and forcing the system to work harder. If you take an hour or so to disassemble it and use a can of compressed air, you may be surprised by how much quieter everything becomes. Regular cleanings can also extend your equipment's lifespan.
Buy a PC fan: Purchasing new fans can also reduce the volume of noise that comes from your PC. On the highest setting, this fan can be nearly silent. Though this does not provide complete quiet, it's an excellent noise-reduction strategy.
Cooling fan placement: Putting your cooling fan in the perfect spot can also quiet your PC and prevent it from overheating.
Remove non-essential parts: You may keep a hard drive or USB device connected to your computer, even when you aren't using them. Disconnecting peripheral devices can reduce this noise and lessen the burden on your system.
Move your computer: If you have a desktop workstation, its location can also affect how loudly it runs. Keep your PC's exhaust open and provide room for the noise to flow, instead of keeping it trapped and letting it build up.
Buy PC sound-deadening material: Purchasing a new case is another way to soundproof your PC. Computer noise insulation can create less vibration and reduce the distracting sounds coming from your workstation.
Underclock computer speed: Underclocking your PC can make your device last longer and reduce its heat output.
Vibration-canceling ring: A vibration-canceling ring mounts inside your computer to quiet your PC's fan. This device can reduce the distracting noises coming from your PC.
Soundproofing Products to Quiet Noisy PCs
At Soundproof Cow, we offer several products that can quiet noisy PCs.
Purchase Soundproofing Materials
Are you interested in PC acoustic dampening and sound insulation? Check out Soundproof Cow's soundproofing materials. We've designed these soundproofing materials to be easy to use and install. Focus to the best of your ability and be more productive daily with Soundproof Cow's high-quality products. Contact us today for more information and reduce that PC noise.

AC (Commercial)
AC (Residential)
Boat
Car
Compressors
Construction Equipment
Generators
PC
Pool Pump
Pumps
RV
Server Enclosures

I have emailed a lot of different manufactures and I have to say your customer service is head and shoulders above all of them. I emailed your company at about 9pm my time and when I woke up the next morning you had already answered my question and then the follow up was a few hours later. I am impressed. Thanks a lot for the quick turn around!
- E. Gustafson