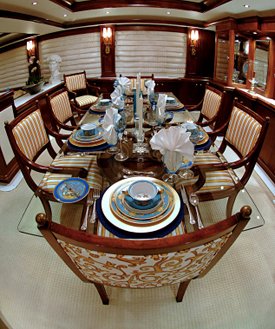 How Marine Soundproofing Can Improve Your Boat
You bought your boat to enjoy time with family and friends. Is it being wasted?
If the sound quality on your boat is poor, you're wasting time and money. Your boat should be a place of peace and relaxation. Distracting and annoying noises reduce the quality of your boating experience.
A common complaint boat owners have is noise from the engine room disturbing people in the cabin or upper deck. Having to shout to be heard is not the ideal picture they had in mind when they were buying the boat.
Even when the boat is still, the generator or air conditioning system can cause annoying noises. At night, the sounds of lapping water can be a bother for those trying to sleep.
With Soundproof Cow marine soundproofing products, you can truly take advantage of all the peace and relaxation your boat has to offer.
What Marine Soundproofing Can Do for You
Marine Soundproofing products:
Reduce noise in the cabin so you and your guests can enjoy each other's company, not be bothered by the distraction of noise coming from the engine
Provide a more enjoyable stay for your guests by reducing noises when docked
Improve sound quality of the boat, so you don't have to shout to be heard by others
Boat Soundproofing Products
Boat Sound Absorption Products